Totally defenseless dog Chunky was kidnapped and tortured for hours by three teenagers.
They set fire to him, broke his leg and neck and force fed him drugs before dumping him in the garbage.
The teenagers thought they had killed the dog, but he survived, writes the Metro. 
It was in Kent, England, that this terrible event occurred. Three teenagers, high on drugs, stole the dog from his owner.
The 16 and 15-year-olds then beat the dog and set him on fire before dumping him in a trash can, writes the Metro .
But by some miracle this poor animal survived.
The teens, who cannot be named for legal reasons, pleaded guilty and they were all disqualified from keeping all animals for five years, given a referral order for 12 months and ordered to pay costs.
"The whole thing sends shivers down my spine. The defendants may have been young and confessed to being under the influence of drugs but the cruelty they inflicted on this poor dog was extreme, barbaric and inexcusable," said RSPCA inspector Caroline Doe, according to the Metro.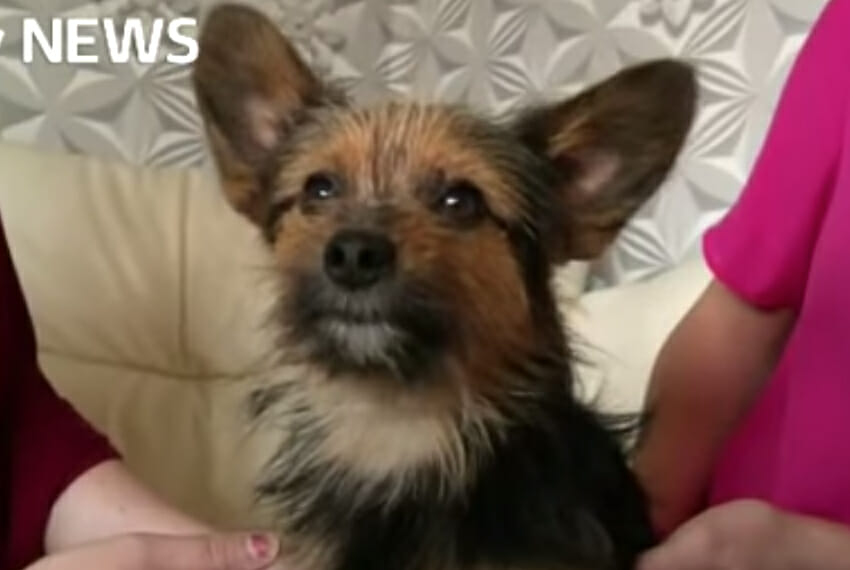 Chunky, a Chihuahua-cross, is back with his family and has recovered physically from his ordeal.
But his owners said they fear he will always be timid and nervous following the abuse he suffered.
How can you do this to a defenseless animal? 
In spite of his terrible ordeal, we can at least be pleased that Chunky is back with his loving family.
Share this article to show your support for Chunky!