There isn't anything a mother wouldn't do to protect her babies.
When two robbers armed with machetes broke into a house in Manchester, England, they spotted momma dog Zena with her five-week old puppies.
But when the men started putting her babies into bags, she did all she could to protect them, even after one of the men slashed her face.
The men had followed Zena's owner back to his house and started attacking him. Then leaving him on the floor wounded they ransacked his property taking valuables.
When they spotted Zena with her six five-week old puppies, they grabbed them and put them into a bag, the Independent reports.
Zena tried to defend her pups and in doing so was slashed in the face with a machete.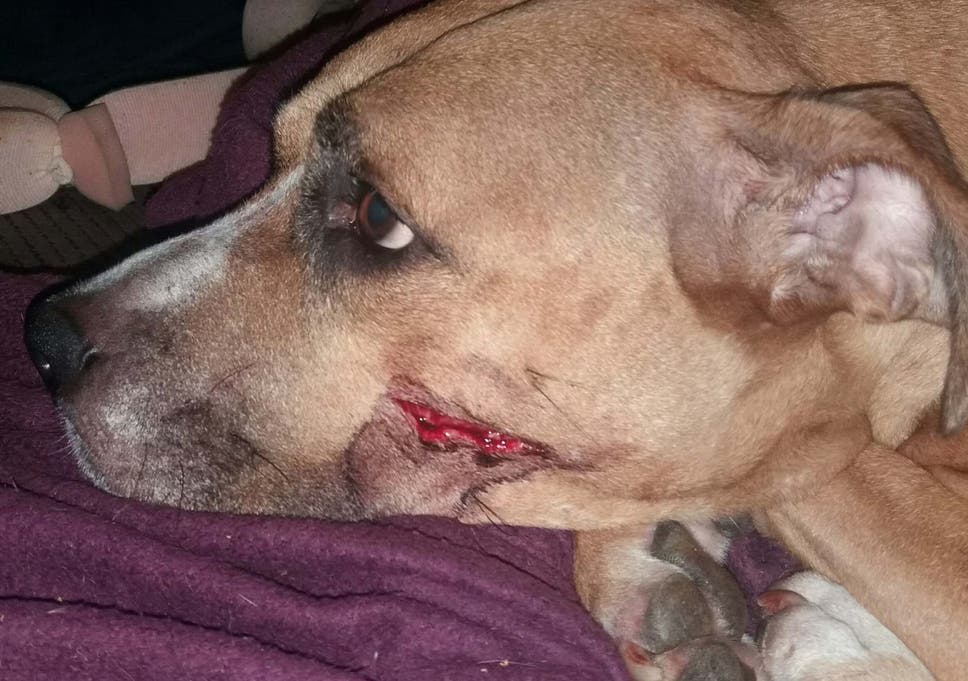 Detectives from Greater Manchester Police issued an urgent appeal to trace the men and reunite the puppies with their mother.
"Showing no regard for the safety of the puppies, the two offenders started picking them up and shoving them in carrier bags," police wrote in a Facebook post.
"When Zena tried to bravely defend her pups, she was hit in the head with a machete by one of the men, causing a deep laceration. The offenders then fled the scene."
Puppies reunited with their mom
The next day police reported that the pups had been recovered and reunited with their worried mom.
"The puppies are all safe and well, and have been reunited with their mother, Zena, who was absolutely delighted to see them," police wrote in a Facebook post.
Zena's cut was treated, and she's believed to be doing well.
A 40-year-old man was also arrested on suspicion of aggravated burglary, according to police.
LATEST #PUPDATE : We can confirm that after being recovered by police and reunited with their worried mother, Zena, the six stolen puppies are taking a well deserved rest at home

Gepostet von Greater Manchester Police am Sonntag, 21. Juli 2019
Thank goodness these vulnerable puppies were found so quickly. Let's hope justice is served and these men are punished appropriately.
Please share to pay tribute to the amazing momma dog Zena.