Some people will do anything to get their hands on an exotic creature. Thankfully, for those who are caught risking an animal's life there are hefty penalties.
For one 27-year-old man he was prepared to risk the life of a protected species so he could smuggle an orangutan out of an Indonesian airport and take him home to Russia.
When they stopped him and uncovered the poor animal they were shocked at his condition.
For those who work at airports, there is probably a lot they have seen but would prefer to forget.
One such case was when a 27-year-old man was stopped by security at a Bali airport after a two-year-old orangutan was found drugged lying cramped inside a rattan basket.
'Injections and drugs'
Two live geckos and five lizards were also found in the passenger's luggage, according to BBC News.
"The Russian also had injections and drugs in his bag. He said he planned to re-administer the drugs when they transited in South Korea," Dewa Delanata, from the airport's quarantine office, told the Jakarta Post.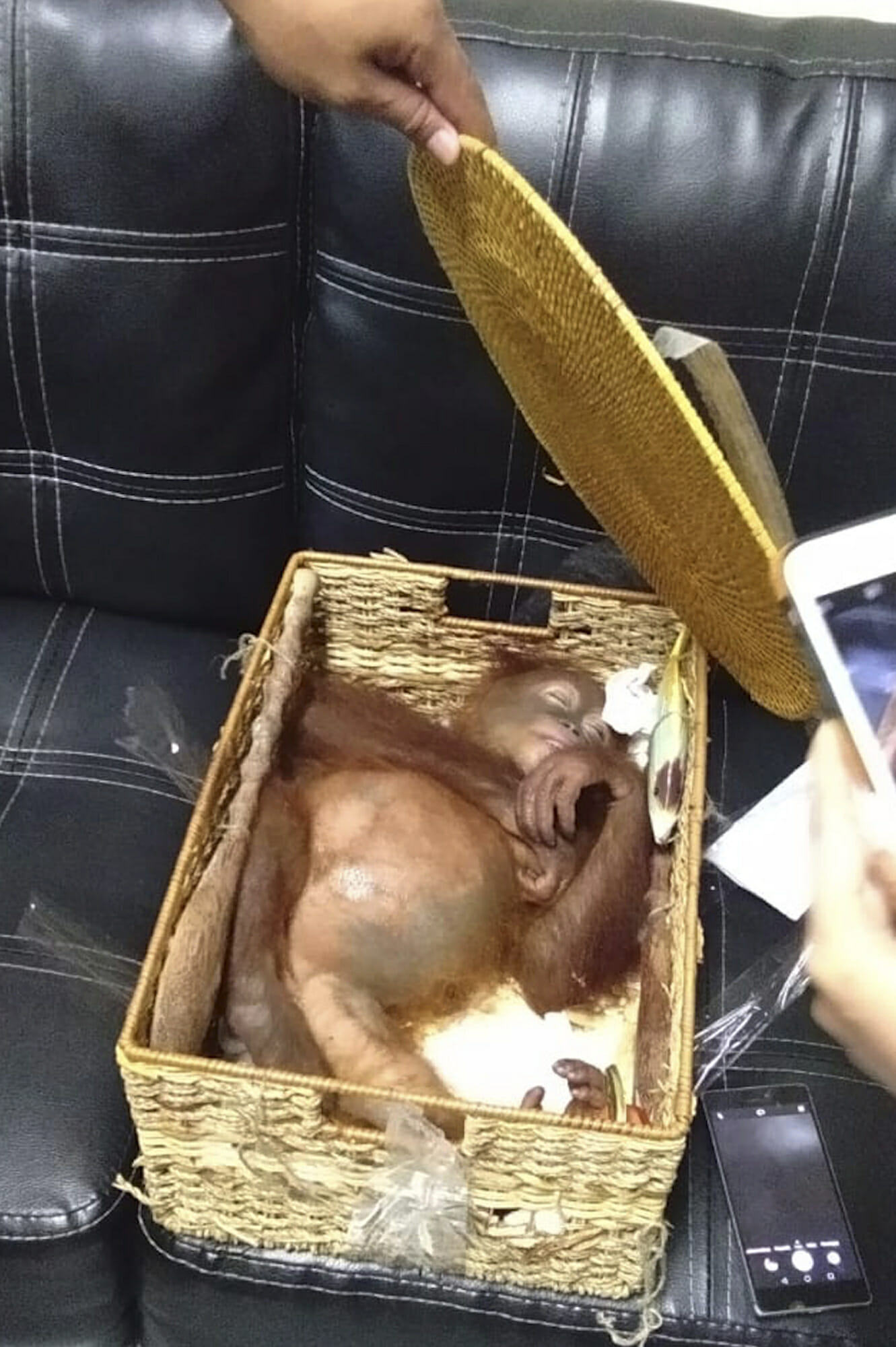 Risk of imprisonment
Orangutans are a protected species and the man could face up to five years in prison if convicted.
The animal is now being looked after by the Bali Natural Resources Conservation Agency.
No animal should have to suffer this way! Please share and press like to send all your love to this wonderful orangutan!