Those that dive and snorkel in oceans have the privilege of seeing so much beauty; it's a world some of us can only dream about.
One Australian diver has the enviable job of capturing said beauty on camera.
Jake Wilton was out with a snorkelling group in Western Australia when a 10-ft manta ray approached them.
The creature wouldn't leave the diver alone – when he spotted why, he knew he had to act fast.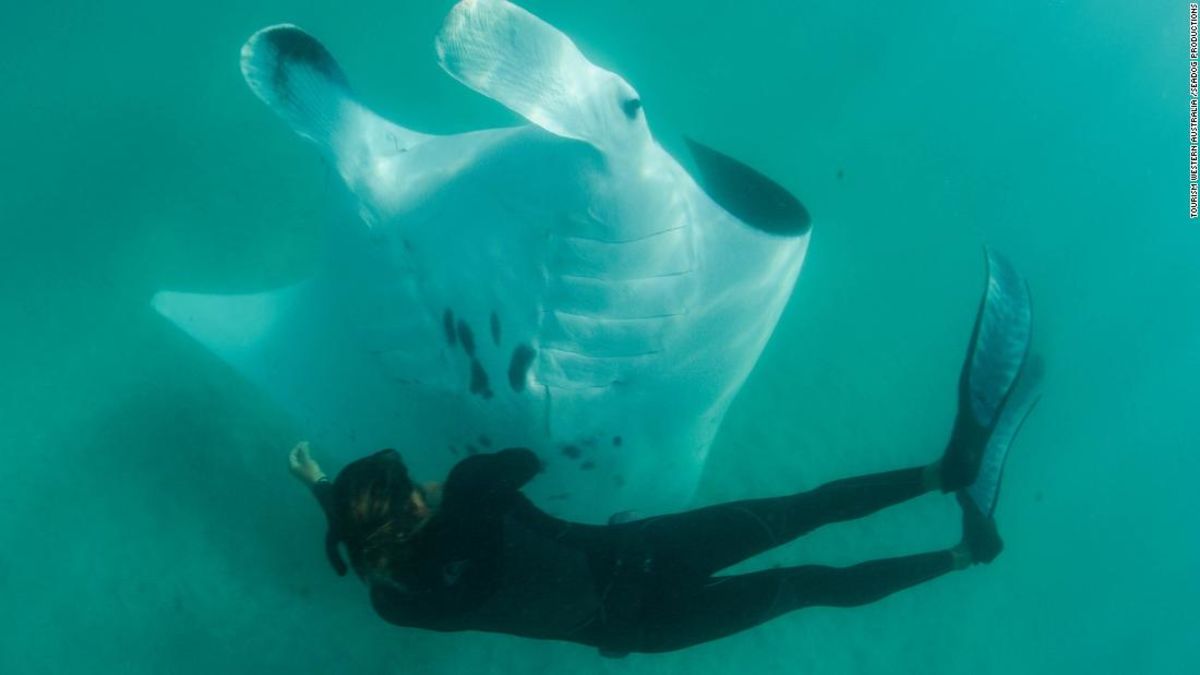 The underwater photographer and diver couldn't believe his luck when the huge manta ray approached him.
He was guiding a group of snorkelers in the Ningaloo Coast reef, off Western Australia when the sea creature came toward him, NBC News reports.
It's unusual for a creature like this to be comfortable around humans, often they shy away from people.
Manta ray felt comfortable with diver
"It's very rare for an animal to turn and come back over to you and present themselves," Jake told NBC News. "So, I knew as soon as she started to interact with us, it was something very special."
Jake believes the 30-year-old manta ray, known to divers as "Freckles," felt comfortable approaching him because of his regular appearances in the water where she lives, the Western Journal reports.
But Freckles was also trying to ask him for help and when he saw what was lodged in her skin, he realized why.
The manta ray was showing him she'd been injured; she had large fishing hooks in her skin, very close to her eye.
Jake had to act fast and kept returning to the injured animal and while holding his breath he tried to dislodge the dangerous hooks.
'Just to say goodbye'
When they were finally removed, the snorkelers with him cried and cheered.
"It was pretty emotional," he told NBC News. "I went down again, just one last time, just to say goodbye and she actually stopped and waited there."
Jake said he saw the creature two weeks after he'd helped her and she seemed to be doing well.
Watch this incredible encounter in the clip below.
[arve url="https://www.youtube.com/watch?v=GKPnFt90gEI&feature=youtu.be" /]
Such a moving experience and I'm so thankful that Freckles was able to make Jake understand she needed help.
Please share if you too were amazed by this incredible beast and thankful to Jake for helping her.