This poor pup was only six months old when he was tied to the back of truck and dragged three quarters of a mile along a dirt road.
It's a miracle that he survived, but his whole body is bandaged as he recovers from his serious injuries.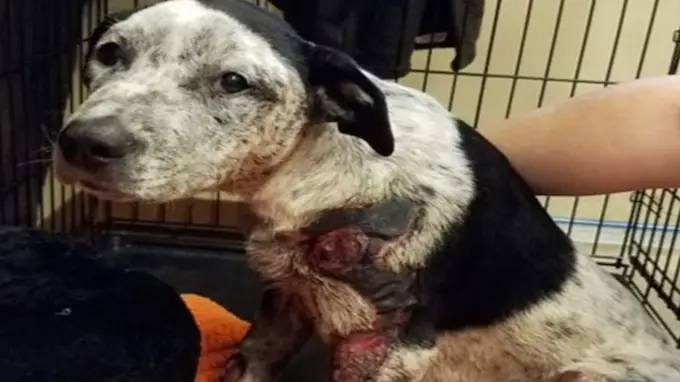 Arlo the Australian Cattle dog, from Galveston County, Texas, was only saved because his collar broke.
According to the family a child had tied the black and white pup to the back of the truck, and the child's dad did not know he was back there.
His owners are claiming it was all an accident, according to Relay Hero.
Houston K-911 Rescue stated that Arlo was dragged about three-quarters of a mile along a dirt road before his collar broke. The man driving the truck just kept going.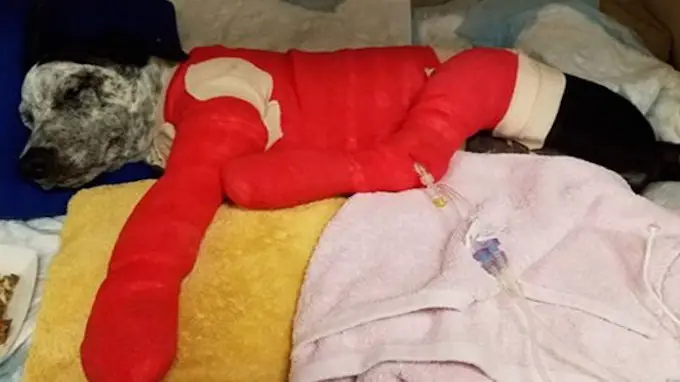 Thankfully, someone called animal control and when staff picked him up, they were amazed he had survived.
The pup had suffered deep wounds on his legs. Some of his muscles and bone were exposed on his chest and paws and he required skin grafts.
A fundraising page was set up to help pay for his treatment. We hope this pup is doing well!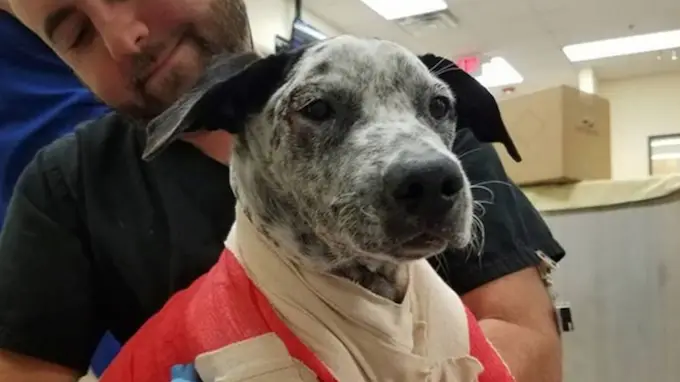 We hope Arlo continues to get the love and support he needs and makes a speedy recovery. I cannot imagine the pain this poor pup is in.
Please share to pay tribute to this sweet survivor.