Left outside a rescue center dog Sky was just skin and bones, as she huddled next to a fence trying to keep warm.
Staff from Delaware Humane Association spotted her in their yard and immediately brought her inside to the warm.
But as she ran inside staff noticed a handwritten note attached to her collar.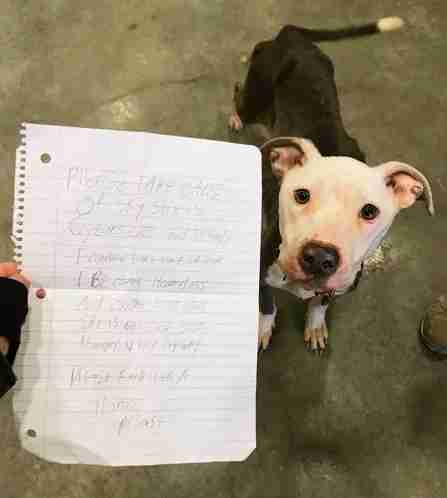 "Please take care of Sky," the note read. "She is 6 years old and friendly. I couldn't take care of her — I became homeless and couldn't feed her. She is not sick just hungry, very friendly. Please find her a home. Please."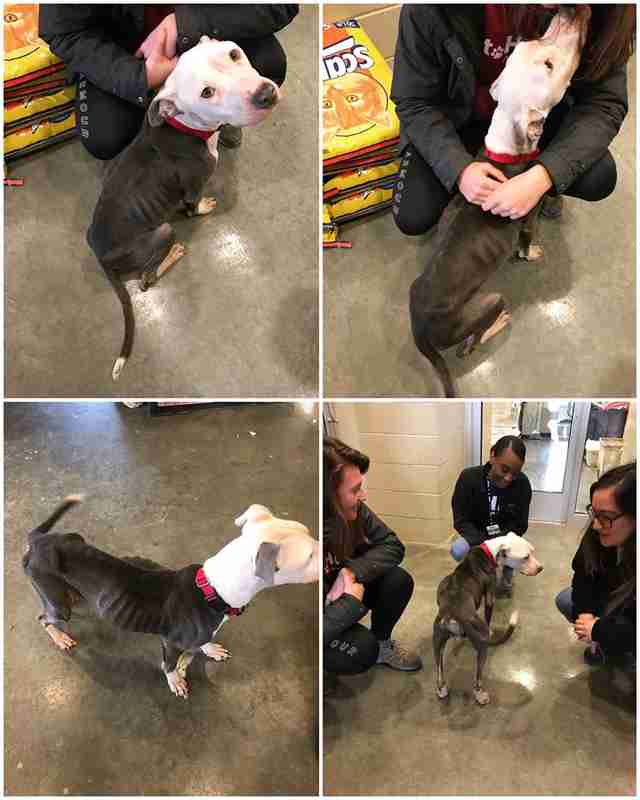 "She was in good spirits all along," Greg Munson, director of development and marketing for the rescue, told The Dodo. "She was curious and was very happy to be inside. Her condition was so bad that being anywhere other than outside was a relief."
Staff gave her a meal and found her a comfy warm bed where she slept soundly.
Staff were glad that Sky was with them and not out on the cold streets starving, but they were also aware of her owner, who was probably still struggling.
But, there was no way of locating him.
Situation improving
"We could've helped him a bit if he hadn't abandoned the dog, and just come in and talk with us," Greg explained. "We do have grant funding available that we could've used to help with some of the costs for Sky, as well as for he and his family."
When Sky's picture was shared in the media, her owner did call the shelter to ask after her. His situation seemed to be improving.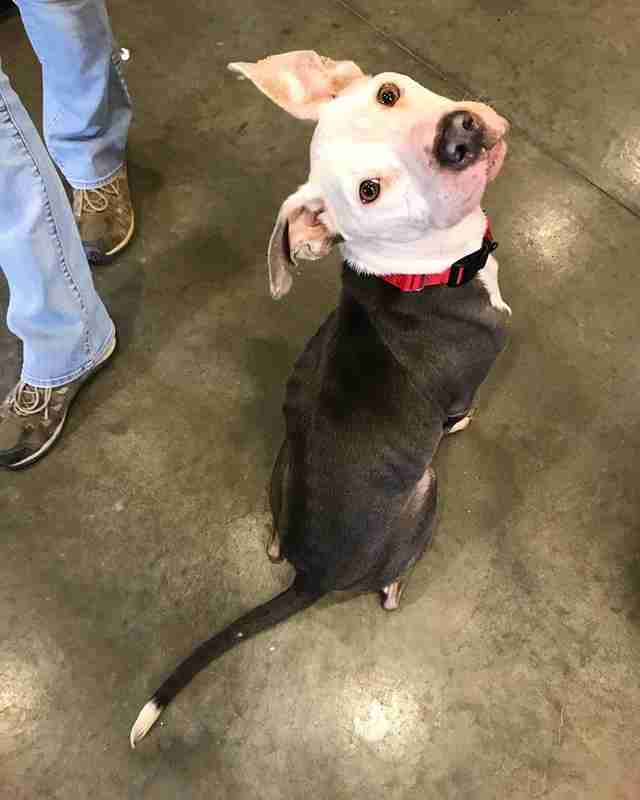 "He reached out to us, and wanted to remain anonymous, and wasn't looking for help, but was getting his life back together," Greg said. "He is married with a large family, and both of the adults had lost their job, but he since has one back. He said he just wanted what was best for her."
Rescue staff are ensuring that she gains weight and are looking for a new forever home for her, when she's ready.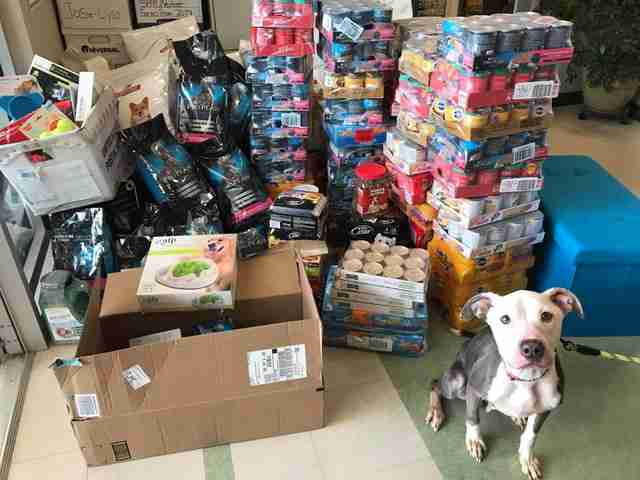 "She has been nothing but sweet and incredibly appreciative of her caretakers since her arrival in early January," according to her adoption page. "She is slowly putting weight back on, but has not hesitated to show her fun and cuddly sides."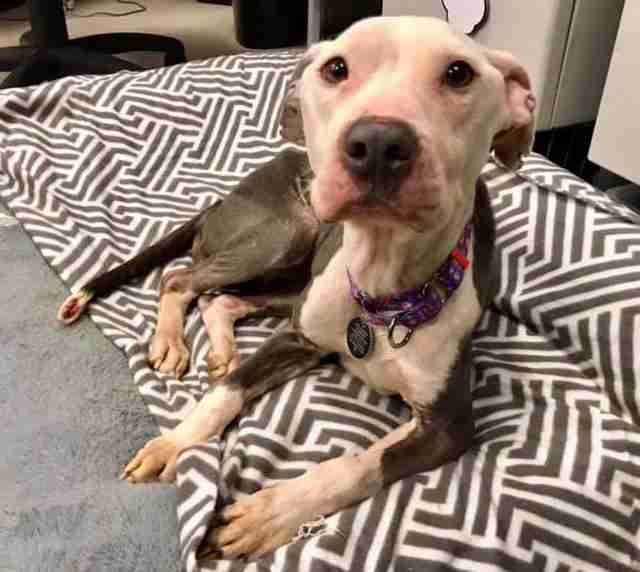 Please share so a loving home can be found for this sweet dog.