The video of little Salwa laughing with her father every time a bomb hits immediately went viral as the horrors of what Syrian residents endure on a daily basis was viewed by hundreds of thousands of people.
We all fell in love with the little girl who burst into fits of laughter when the disturbing sound of a bomb exploding could be heard.
Now Salwa and her mom and dad have made it safely across the border to Turkey and for the first time this little girl can laugh at "normal things."
Her father Abdullah Al-Mohammed taught his daughter to laugh at the bombing to protect her from the "psychological damage" of living in a constant state of fear.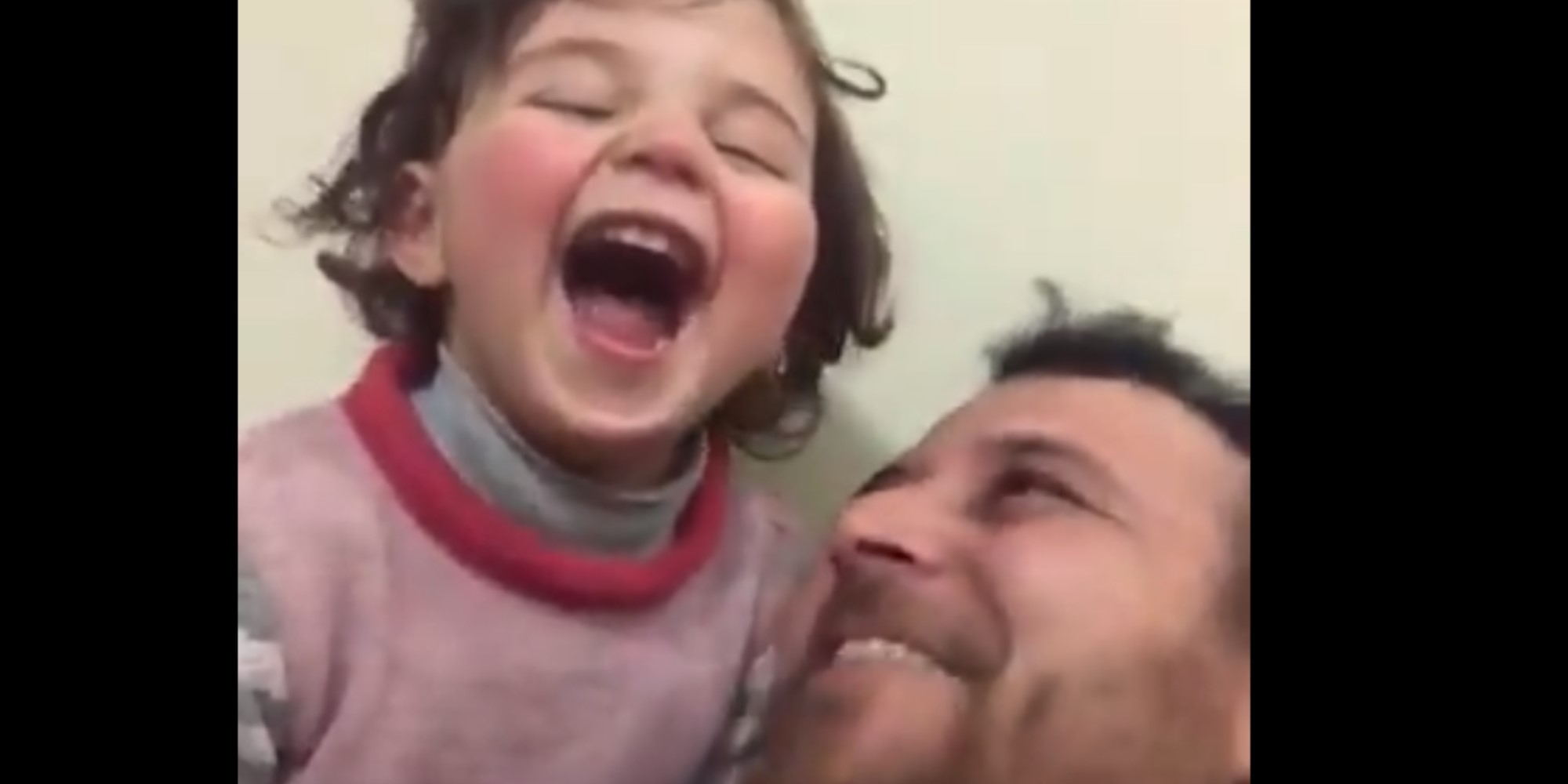 The little girl, who lives in a province of the war-ravaged city of Idlib, is asked by her father in the video if she thinks what is coming is a jet or bomb. She tells him a bomb and then as the explosion hits she laughs a big excited laugh along with her father.
Hundreds of thousands of people have watched the video, which is a horrifying testament to what the people of Syria are living with every day.
Abdullah says he wanted to help stop his young daughter's "psychological state from collapsing".
He told Sky News: "She is a child who does not understand war… I needed to remove the fear from her heart."
Bethan McKernan, reporter for British newspaper the Guardian tweeted: "I am happy to report that 3-year-old Salwa and her parents have made it safely out of Idlib to Turkey.
"The family made headlines for a game where dad Abdullah got Salwa to laugh at falling bombs to protect her from trauma.
"For the first time ever, she can laugh at normal things."
The 9-year conflict is thought to have displaced 6.5 million people within Syria and around 3 million have thought to have fled.
Please share to show your support for an end to this devastating conflict.