So much information about COVID-19 surrounds the infection of adults, and how older people are more susceptible to this life-threatening virus.
But now a doctor and mom of three has spoken out about the effect this virus can have on young children after her four-year-old son ended up needing oxygen.
Dr. Anna Zimmermann, a neonatologist, from Denver is used to helping parents whose children are seriously sick, in her role treating babies in the NICU.
The mom of a six-year-old and four-year-old twins found herself alone and frightened when she stayed by the bedside of her son while he battled COVID-19.
"I went from — I'm a mom, I'm a pediatrician, I'm not worried about my son at all – to, oh my gosh, he is getting worse every hour and I'm watching him get worse every hour and how far down the line are we going to go? And being really, really scared," she wrote in her blog "Mighty Littles".
She said she never imagined writing about her own child after she and her family took all necessary precautions to protect themselves from coronavirus.
Family stayed at home
Her son Lincoln showed signs of the virus and went from sneezing and a fever to needing support and oxygen.
Eventually, he was hospitalized for seven days and Dr. Zimmermann stayed with him while the rest of the family remained at home.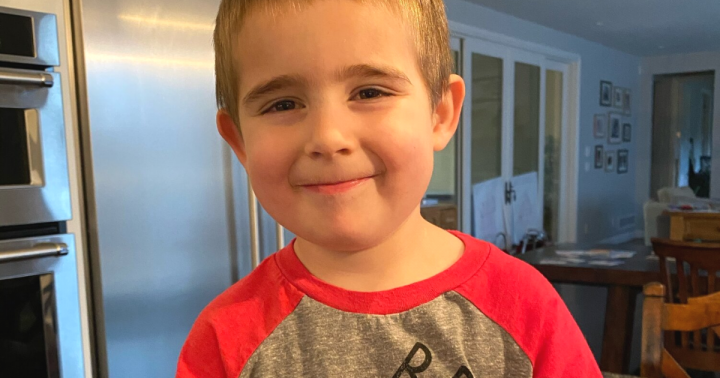 Thankfully Lincoln recovered and was allowed back home but now she wants to share her story to raise awareness.
"Everybody says this isn't a disease of children," she added. "Yes, kids [overall] aren't getting it as severely, but when they do get it – it can be severe. And they can get better."
Dr. Reginald Washington is the Chief Medical Officer at Presbyterian/St. Luke's Medical Center and Rocky Mountain Hospital for Children. He, too, wants parents to understand children can still get sick from this virus.
"About 70% of kids that have COVID-19 have symptoms, compared to about 90-95% of adults," according to Dr. Reginald Washington, Chief Medical Officer at Presbyterian/St. Luke's Medical Center and Rocky Mountain Hospital for Children.
"So kids can have the same symptoms: fever, cough, muscle aches. And they can be infected. About 10-15% of children that get COVID are under the year of one."
He is also warning families to take precautions and protect themselves against the deadly virus that can affect people of all ages, specifically social distancing and hand washing.
Please share Anna's important message with all the people you know.
It's vital we practice social distancing and wash our hands.