An elderly couple have fought coronavirus in hospital beds next to each other after telling staff they "don't do apart".
Sidney Moore, 77, and his wife Jean, 76, from Merseyside, England, were rushed to hospital in the same ambulance on April 10.
Nursing staff honored their request to be near each other when they were admitted to hospital and doctors believe it helped lift their spirits and aided their recovery.
The couple, who met when they were teenagers and married in their 20s, have hardly spent a day apart in their 60 years together.
Sidney, who is now recovering at home with Jean, told St Helens Star newspaper: "It was our wish to face this together and they made sure we could.
"Jean is hard of hearing so it helped because then we both could understand what was going on and it stopped me worrying about her.
"We've never been apart for sixty plus years, we don't do apart."
The couple, who have 3 children, 7 grandchildren and 3 great grandchildren, praised the National Health Service (NHS) staff for their courage for helping them to recover.
'We were terrified'
"From being admitted, the ambulance staff were brilliant, the emergency team were absolutely superb.
"It's fair to say we were terrified, but we were looked after so well. Everyone has been brilliant," he told St Helens Reporter.
The couple are now in danger of being overfed due to the number of care packages their children are leaving on their doorstep.
A nurse, referred to only by his first name Nick who cared for the couple says: "It was an honor to care for Sidney and Jean, I'm so pleased we managed to keep them together on the same ward as it really helped to keep their spirits up and they kept us smiling as well."
'Please stay home'
Rowan Pritchard Jones, medical director of the hospital trust which cared for the couple, told the Daily Mail: "It is so pleasing to share the recovery of Sidney and Jean. Their special story stands out among the many patients we have successfully treated and allowed home.
"The fabulous staff who have waved them off are returning to the care of our patients and this underlines that we must do all we can to help them and protect our NHS so please stay home."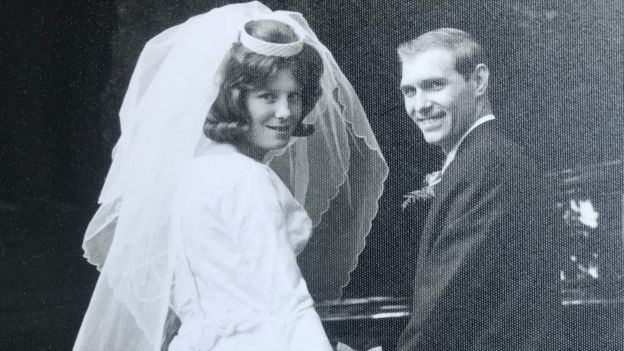 We wish Sidney and Jean a speedy recovery at home together. Please share their uplifting story with your friends and family today.