When homeless man Thomas Smith bumped into a long-time friend from Houston, Texas, she was shocked at his predicament.
Thanks to her kind heart she invited Thomas to stay with her and her two granddaughters in her spare bedroom until he sorted himself out and he happily accepted.
Just a few days later the 66-year-old woman was so grateful Thomas was in her home, after he helped save the family from a life-threatening situation.
It was in the early hours of the morning when Thomas was awoken by a loud bang and got up to investigate the cause.
Homeless man saves woman, kids from burning #Houston home https://t.co/TRSORVZcGC #HouNews #KHOU pic.twitter.com/WAi3f4wjpX

— KHOU 11 News Houston (@KHOU) January 15, 2016
He saw that a fire had broken out in the attic and he rushed to his friend's bedroom to help her out of the burning house.
After bursting into her bedroom, he was shocked to find his friend still asleep and covered in fallen debris.
Electrical fault
"I jumped out the bed and ran to her room, and something was on top of her—sheetrock and what not," he told KPRC2. "I told her, 'Get up out the bed!'"
He managed to free his friend and escort her out of the house to safety. He then rushed back into the burning house to rescue her two granddaughters, aged 10 and 8.
Thanks to Thomas Smith the woman and her granddaughters survived the fire. Unfortunately, their belongings were destroyed by the blaze, believed to have been started by an electrical fault.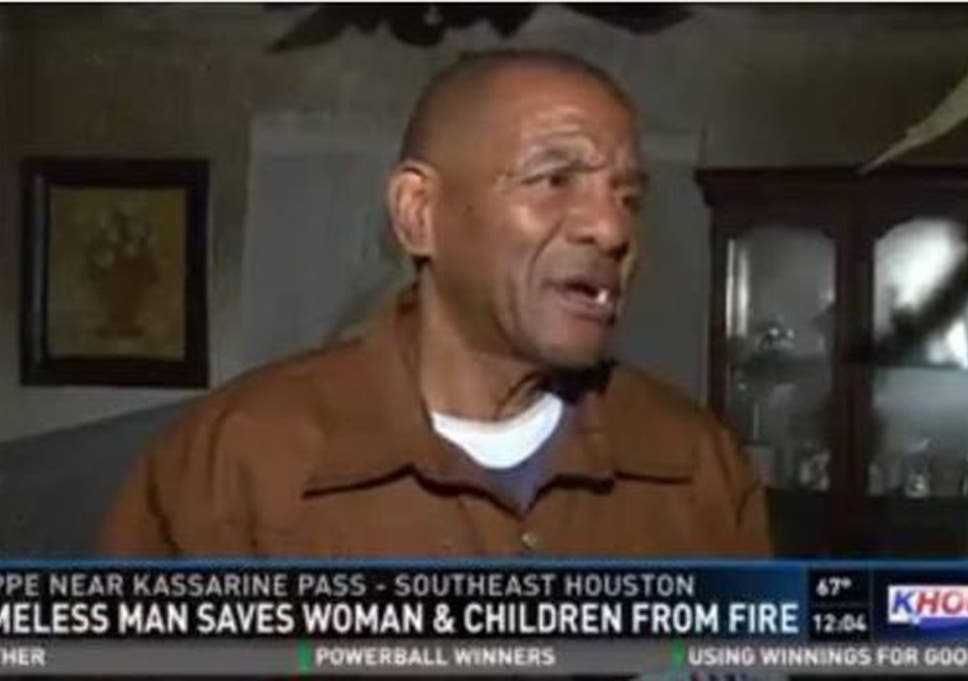 Thomas definitely repaid his friend's kindness with this heroic act. 
Please share this story of courage and one that reminds us we all need to be kind. However seemingly small the deed, we never know when we'll need that helping hand.