There are some songs that get into our heads and we can't stop singing them for the rest of the day, whether we like the song or not.
I would definitely put the "Baby Shark" song into this category — as soon as I hear it I'm singing 'Baby Shark doo doo doo doo doo doo' for the rest of the day.
Whether you love it or hate it most of us have heard it, especially if you have young children.
One family decided to set their Christmas light display to the painfully catchy tune and the results are quite something.
The Hinojosa family is quite the expert in Christmas light displays and for the last four years have been the talk of the town as their displays have got bigger and better.
Offering hot chocolate and candy canes on select weekends, the display is a huge attraction locally.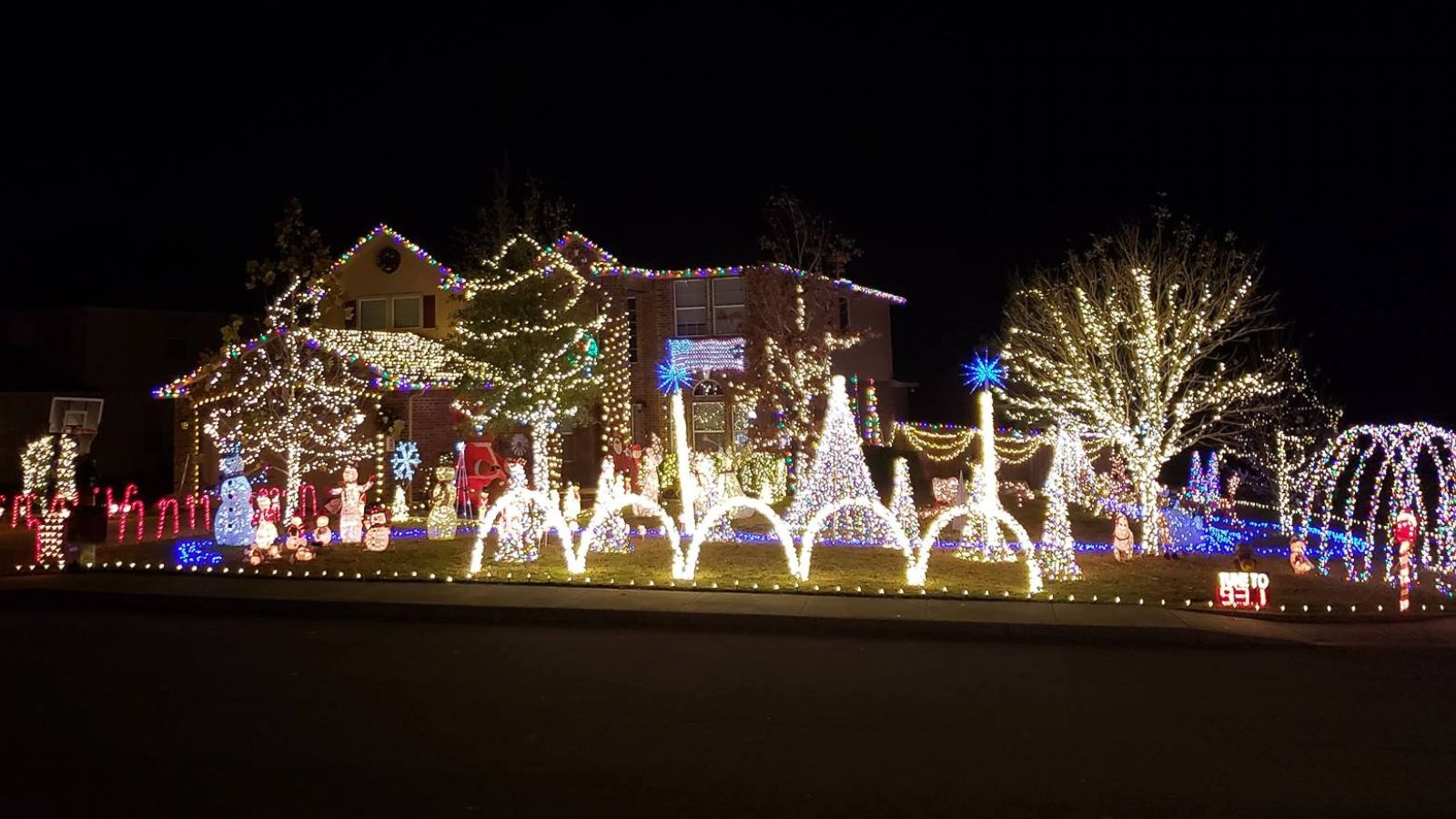 "Last year, we had 60,000 lights, this year it's 100,000 [lights]," said Beto Hinojosa, who owns the impressively-lit home in Boerne, Texas.
Known around town as the "Hinojosa Family Lights"   this year is just as big, with something extra that nobody has seen before.
Beto, an elementary school principal, set his epic display to flash to the Baby Shark song — a song he is all too familiar with.
The campfire song is accompanied by different hand motions as each family shark member is introduced. The South Korean version released in 2015 has so far attracted almost 150 million views on YouTube.
Besides Baby Shark, the Hinjosa family is also flashing their lights to a few other popular children's songs such as the Disney movie Coco and The Queen of Tejano, Selena Quintanilla.
As well as offering an amazing light display the real drive behind the show is to raise money for local charities which help families in need.
Donation box
Last year they raised funds for Warrior Chef which helps veterans to reconnect to their families through cooking.
As well as a donation box this year the family have also set up a GoFundMe page to ask for virtual donations to help local families in need.
Watch their very impressive light show in the video below and be warned: you'll be singing that song all day!
This family really knows how to embrace the true spirit of Christmas. Please share so others can enjoy the display