An 11-year-old battling a rare cancer says she just wants to leave school after a fellow pupil pulled her wig off and called her names.
A'Myah Moon, from Plano, Texas, was diagnosed with cancer just over a year ago and has to have chemotherapy treatment twice a week.
As a result the sixth grader lost all of her hair so wears a wig so she feels "confident, and kind of fit in and feel normal," he mom Syreeta Smith said.
But A'Myah said that wig was ripped off her head and she was called derogatory names.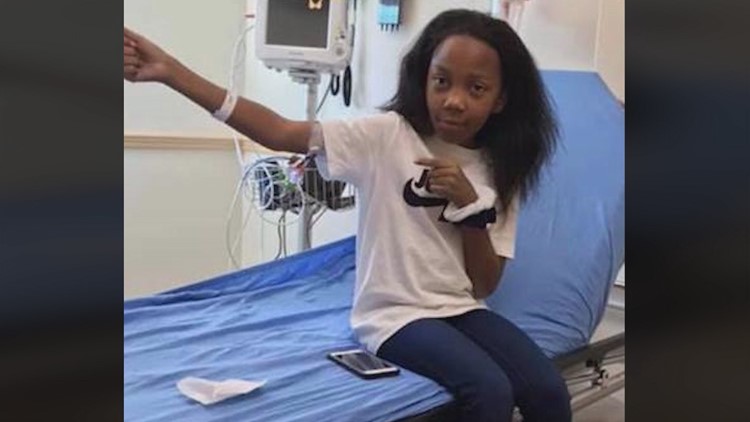 "A little girl chased her around the gym. Someone she thought was a friend, chased her around the gym, and pulled her wig off in front of everyone," Syreeta told WUSA 9 News.
More than 20 protesters stood outside A'Myah's middle school calling for action to be taken against bullying at the school.
Locked herself in the restroom
"Stop the bullies," the group shouted. "Save a life!"
"I just want to leave school forever, and don't want to have no friends, no more," A'Myah said after the incident adding she locked herself in a restroom and cried.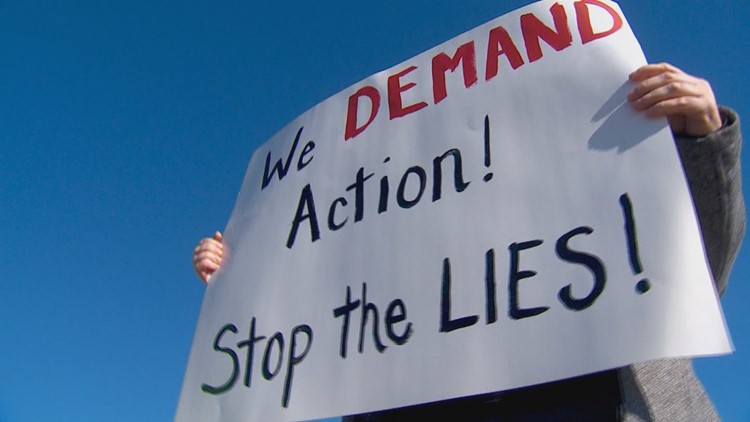 A spokesperson from the Plano Independent School District (ISD) said they were working with all the students involved and their parents.
"While we cannot discuss disciplinary measures as it relates to a specific student or students, our response to any behavioral concerns is always in accordance with district policy and the Plano ISD Student Code of Conduct.
"Plano ISD students are expected to treat one another with respect and civility and we will continue to reinforce this expectation," they said in a statement according to WUSA 9 News.
'A fight on top of fight'
A'Myah's grandmother, Shelia Walker, says she she just wants the school to be a place where she can take her mind off her illness.
"She's just trying to be a normal 11-year-old and it's hard when you've got to fight a fight on top of fight," Walker said.
A'Myah's family said a relative of the pupil who snatched her wig has called to apologize about the incident, WUSA 9 News reports.
Nobody should have to put up with bullying let alone a person battling cancer, we must all educate our kids on the repercussions of hate.
Please share to show your support for this brave girl.