Too many families are being forced to say goodbye to loved ones from afar as more lives are lost due to COVID-19 and more are forced to self-isolate.
A heartbreaking video of one woman saying goodbye to her mom over the phone, unable to be with her due to the virus, has been shared online.
Linda Onorato's voice broke as she said her final goodbyes to her 81-year-old mother Roberta Tately over the phone. Her mother was on morphine and couldn't respond; the fact that Linda couldn't hug her mother or hold her hand in her final hours is heartbreaking.
"I love you mom so much, OK? You're the best mommy in the whole world, always the best momma," Linda told her mother, who died just hours later due to complications of COVID-19.
"I just knew she could hear me and I knew, I didn't want to say goodbye because I just didn't want to scare her," she said, according to News 7, Boston.
"She was the best mother anyone would ever have and I miss her, I'm going to miss her," she continued.
With permission from Linda, her daughter Francesca shared the video to TikTok; it's been viewed millions of times.
The 16-year-old from Natick, Massachusetts, says she hopes the video will show people, in particular young people, the devastating effects of this virus and the importance of social distancing, whatever your age.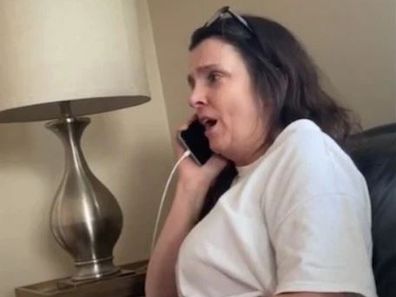 "I want people to know that this is reality," Francesca told Insider.
"Those statistics you see on TV could be your family members and everyone needs to stay inside if we want this virus to go away quicker."
'The most genuine person I knew'
A GoFundMe page has been set up to help raise funds for a memorial to her grandmother.
"She was always so kind and positive. She was the most genuine person I knew and would always be completely honest with you," she wrote.
Such an important reminder the effect this virus is having on families.
To honor the memory of Roberta we should all remember that by practicing social distancing we are helping to save lives. Please share.