The heartache so many families are living through at not being able to see their loved ones is a sad reality of the moment we are living in.
Social distancing rules amid the global pandemic means we have a duty to stay away from our elderly relatives who are more vulnerable to this potentially deadly virus.
So many elderly people are being forced to celebrate birthdays and special days alone while their families try to come up with inventive ways to celebrate from a safe distance.
For Kiss co-founder Paul Stanley, he took to Twitter to celebrate a significant milestone in his father's life – his 100th birthday.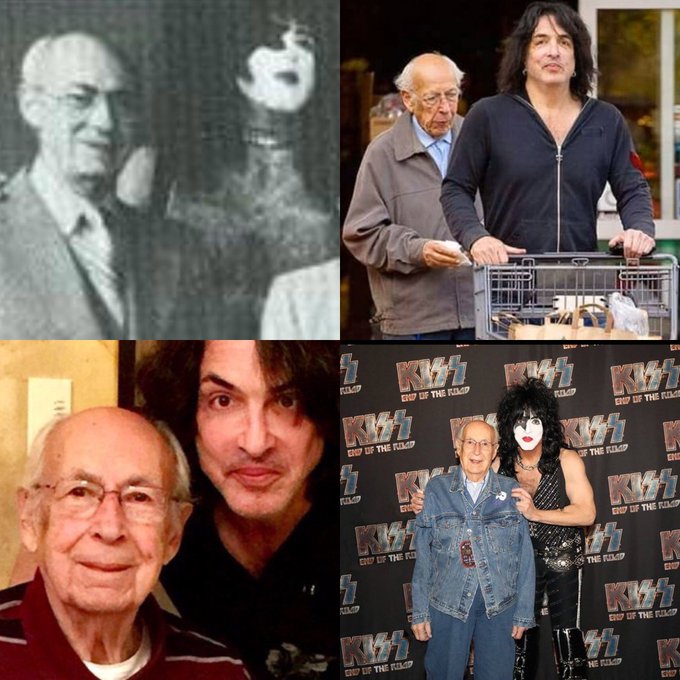 The New York rhythm guitarist and co-lead vocalist of rock band Kiss is responsible for many of the group's hits during the 1980s.
Stanley wanted to help spread the love on this special day and took to Twitter to ask his followers to join him in celebrating such a significant milestone for his dad.
Being sensible during this global outbreak is vital, even if it's painful to be separated from so many loved ones and Stanley is no exception.
He told his followers that he couldn't be with his dad on such a special day as it wasn't safe.
"MY DAD IS ONE HUNDRED YEARS OLD TODAY! He Is An AWESOME Man And I Am So Proud To Be His Son," he exclaimed. He went on, "We Can't Be Together Since It's Not Safe" before adding, "I Love Him Dearly And Am Asking EVERYONE PLEASE WISH HIM HAPPY BIRTHDAY ON THIS MILESTONE. Thank You," Stanley wrote on Twitter.
More than 120,000 people responded to Stanley's tweet with thousands posting their love and congratulations on his special day.
Some people posted animations of beautiful birthday cakes while others put together a collage tribute to William Eisen, alongside images of the father and son together.
This wonderful post and the heartfelt responses remind us that despite many of us feeling like the world has closed, life continues in beautiful ways.
We need to observe these moments of beauty and love and remember that this won't last forever, we will get through this.
Please share to wish this special man a very Happy Birthday.