I have heard that couples who spend a lot on their wedding are less likely to stay together.
According to a study of 3,000 married couples there is clearly evidence to support this theory, along with other factors such as children and choosing a partner for their looks.
Thankfully, there is a celebrity couple that would strongly disagree with this study: Pierce Brosnan and Keely Shaye Smith.
The James Bond actor and Mamma Mia! Here We Go Again star and his journalist wife got married in August 2001 in a lavish $1.5 million affair in County Mayo, Ireland.
Keely wore a $60,000 gown that closely resembled Grace Kelly's wedding dress surrounded by over 14,000 flowers that cost $70,000 and a $2,430 six-tier carrot cake. Finishing off the evening with a fabulous fireworks display.
Despite the hefty price tag more than two decades years later the devoted couple are still together and still very much in love.
Pierce Brosnan recently took to social media with a loving message for his adored wife.
"Thank you for the love my love of these past 25 years, onwards," he wrote in a Facebook post.
From the very first glance, Pierce knew that Keely was the one for him. In a 2016 interview with the Independent, the actor, who can currently be seen in the new Mamma Mia! movie, explained just why he fell in love with her.
"I love her vitality, her passion. She has this strength that I wouldn't be able to live without. When Keely looks at me, I go weak," he said.
Before finding love with Keely, Pierce was married to Cassandra who sadly died in 1991 from ovarian cancer.
He met Keely in 1994 in Cabo San Lucas, Mexico, where she was working as a TV correspondent. Pierce has five children, two sons with Keely.
'Romantic weekend'
Despite his hectic work schedule Pierce always makes room for some quality time with his wife.
"My wife and I took a short road trip up to Santa Barbara – we were going for a romantic weekend and to look at houses and drink great wine," he added. "We didn't listen to any music, but we just listened to the sounds of each other's voices and sorted out the world."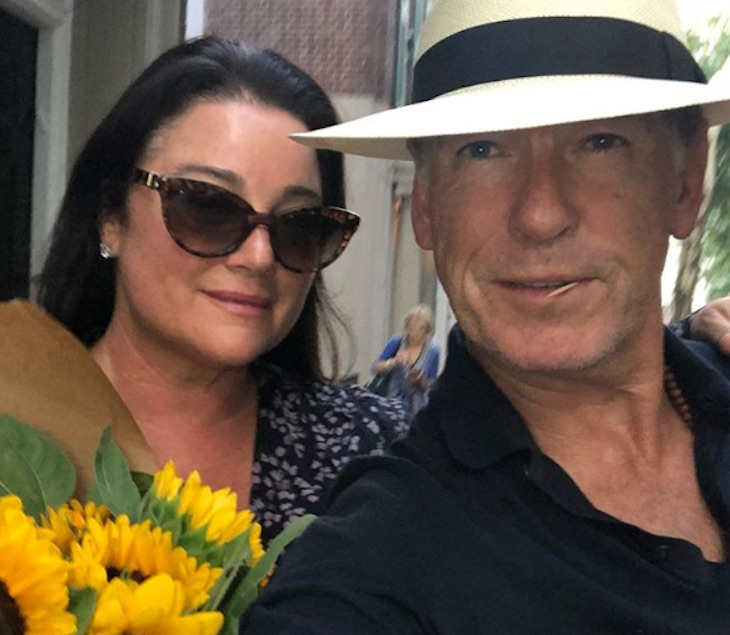 With so much drama surrounding celebrity couples it's so refreshing to see a famous actor staying true to the woman he married.
Please share with all the Pierce Brosnan fans you know and to those who believe in true love that lasts a lifetime!