A man has been arrested after he stabbed his pregnant wife and then threw his 1-year-old daughter to her death over a cliff less than an hour later.
Adam Slater had attacked his six-month pregnant wife in a parking lot near their California home and then drove off taking his daughter with him.
According to NBC News, a crash was then reported involving Slater's car.
When a passerby tried to help and get his daughter out of the car he was stabbed. Slater then grabbed his baby daughter and allegedly threw her over a cliff.
"The suspect then took the girl from the arms of the male he stabbed. Multiple witnesses saw the suspect take the child and throw her over a steep cliff into a ravine," the sheriff's department said, as per NBC News.
The girl died of her injuries; the male sought medical treatment on his own, according to a sheriff's press release.
Slater was later caught by police and taken to hospital to be treated for his injuries following the crash.
After being discharged from hospital deputies booked the 49-year-old man from Palm Desert for murder, attempted murder, and assault with a deadly weapon.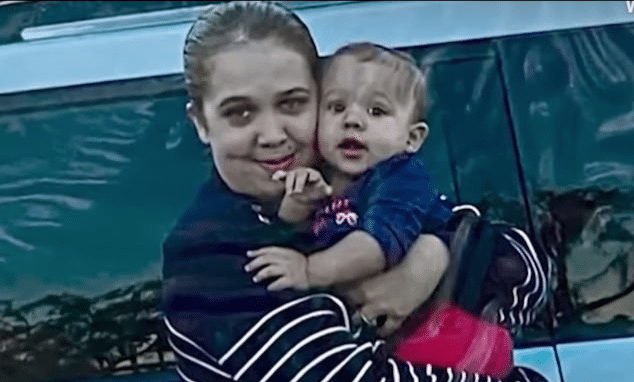 His 23-year-old wife was found with multiple stab wounds "caused in a domestic violent incident" and was taken to hospital where she is said to be in a stable condition, according to the sheriff's press release.
The female victim, later identified as Ashley Grome, was taken to a local hospital. She is in stable condition, according to News Channel 3. Members of the family have identified as "a little joy" named Maddie.
Ashley Grome has created a fundraiser to raise money for a funeral for her daughter.
"My daughter was the absolute love of my life and she meant everything and more to me. Everything I did and everything I will do for the rest of my life is for her. She was beautiful and her smile was contagious, even after a bad day, she always cheered me up. She was taken from this world way too soon," Ms Grome, 23, wrote on the GoFundMe page for her daughter's funeral costs.
We really hope this woman makes a speedy recovery. If you suspect anyone is suffering domestic abuse you must report it before more tragedies like this happen.
Please share.