Most of us spend hours editing and deleting the many unflattering photos that are taken of us, determined to keep them off social media. Especially us moms of young children who spend the majority of our day in our most comfortable and practical clothes knowing full well if we wear anything nice it's bound to get covered in all kinds of mess.
But when one mom was shown an "unflattering," picture of herself with her son, she decided to share it with others to convey an important message.
Kelsey Carder was shown a picture that her husband had taken of her and her son. It captured the busy mom getting ready in the bathroom and the scene is familiar to so many of us moms, who often don't even get a minute to ourselves to get ready for the day.
She says, "Tonight my husband showed me a picture he took of Kane and I a few days ago without my knowledge. Kane is my shadow all day long. He does everything I do – including pretending to straighten his hair with my mini travel straightener.
"As unflattering as this picture may be… I love it. You can take a million perfect selfies, but the pictures your kids will appreciate when they are older, are ones like this. The pictures I WILL appreciate when my kids are grown, are the ones like this. The ones that hold precious memories."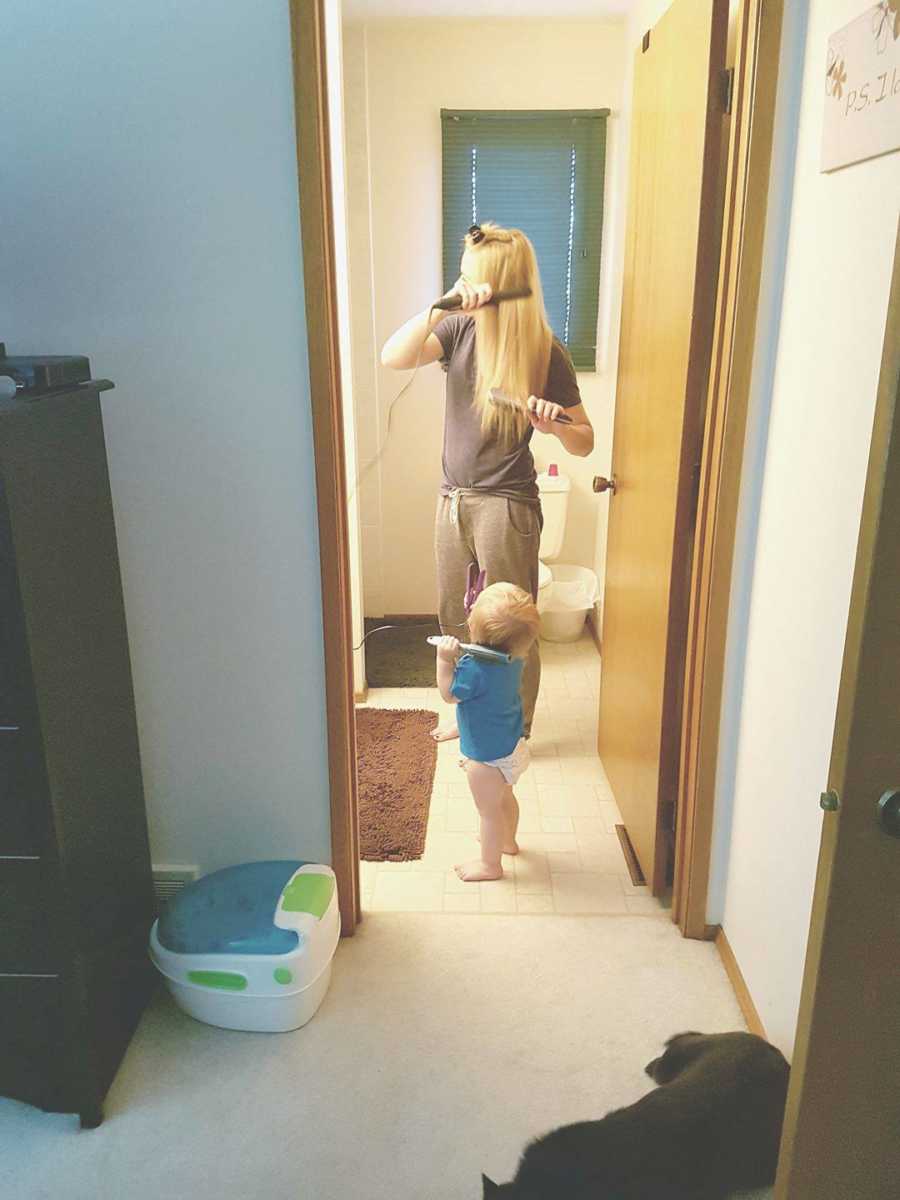 She has a message to all dads reading this which is to "take more pictures," adding, "the love of your life and mother of your children is always the one behind the camera, trying to make everything perfect.
"So take more pictures of HER. The moments when she's on the floor playing with your kids, making a mess in the kitchen or is soaking wet giving them a bath. Unplanned, but perfectly imperfect. Because those are the ones she will cherish forever."
So, what are you waiting for? Please share this important message with all the dads you know.