As we gather with our families, extended families and friends over the holiday season it's hard to think about all the elderly people experiencing loneliness at this time of year.
Turn on the TV and it's all festive movies that usually feature large families gathering around big tables full of food.
Elderly couple Michele and Jole found themselves so distraught with loneliness, heightened by the distressing stories they had just watched on the news, they could do nothing but cry. Their cries could be heard by all around.
Thinking they were injured, neighbors called the police in Rome immediately and officers went to investigate.
What these big-hearted officers did next has been shared and loved by thousands around the world.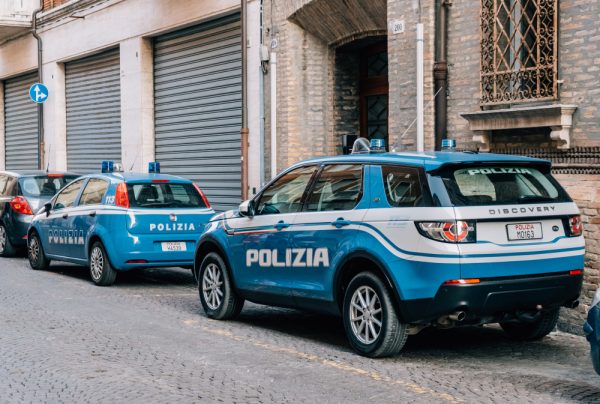 Loneliness can have drastic consequences on the elderly. One in 17 Americans aged 65 and over will suffer from some form of depression.
In 2016, when Roman policemen responded to a call about the loud cries coming from the elderly couple's apartment they expected to find physical injuries.
Emotional pain
Instead they found 84-year-old Michele and 94-year-old Jole crying out in emotional pain. The couple was desperately lonely, and their pain was heightened by distressing news they had just watched on TV about child abuse.
They were sad that there was so much pain and suffering in the world.
The couple told the officers how lonely they were when their neighbors went on vacation and they had no one else to talk to.
This coupled with the upsetting news story they had just watched caused a response in them so deep they couldn't help but cry out in pain.
Spaghetti and sympathy
The officers patiently listened to the sweet couple and instead of leaving their apartment they decided to do something to warm their lonely hearts.
After looking through the couple's very bare cupboards they managed to find pasta, butter and cheese so cooked them a meal.
According to the police department that updated their Facebook page they hoped it would help in some way to bring the couple renewed strength and some comfort.
The officers noticed the couple were very slim and when they saw just a few old grapes out on their kitchen table they decided to call an ambulance to check on the couple's health.
"There is not a crime. Jole and Michele are not victims of scams and no thief entered the house—there is no one to save," the police wrote on Facebook.
The post soon went viral with so many comments praising the officers for their actions.
One commentator wrote, "One act of kindness may well see this couple through many months with the thought that a couple of strangers took the time to share a little time with them."
Another wrote, "Their loneliness and despair were assuaged by two angels of the night dressed in blue! Thank you for your humanity, caring, and thoughtfulness!!"
Watch these wonderful boys in blue in the clip below.
Nobody should have to spend the golden years of their lives lonely and unhappy.
Please share to pay tribute to these great officers and inspire others to call the elderly people they know or go round and chat with them. You never know what a huge difference this could make.