In times like these we hear of many cases where families have to stay apart for their own safety; thankfully there are relatives who can step in to help.
But in the case of a family in Connecticut they had only one person to turn to when they were all diagnosed with COVID-19.
Marvin and Zully Escobar, are Guatemalan asylum seekers living in Stamford with their 7-year-old son Junior Flores.
The couple both lost their jobs at the beginning of the coronavirus crisis and Zully was 8 months pregnant.
Their situation got even worse when Zully was diagnosed with COVID-19 and had to have an emergency C-section.
Baby Neysel was born weighing just 5 pounds, 10 ounces while his mom was put on a ventilator, she spent three weeks fighting for her life and her recovery has been described as a "miracle."
Prior to having her baby Zully was already concerned about the road that lay ahead knowing that she had the virus and underlying health conditions.
She started to worry that her husband and son might have the virus and realized their baby couldn't return home and risk infection.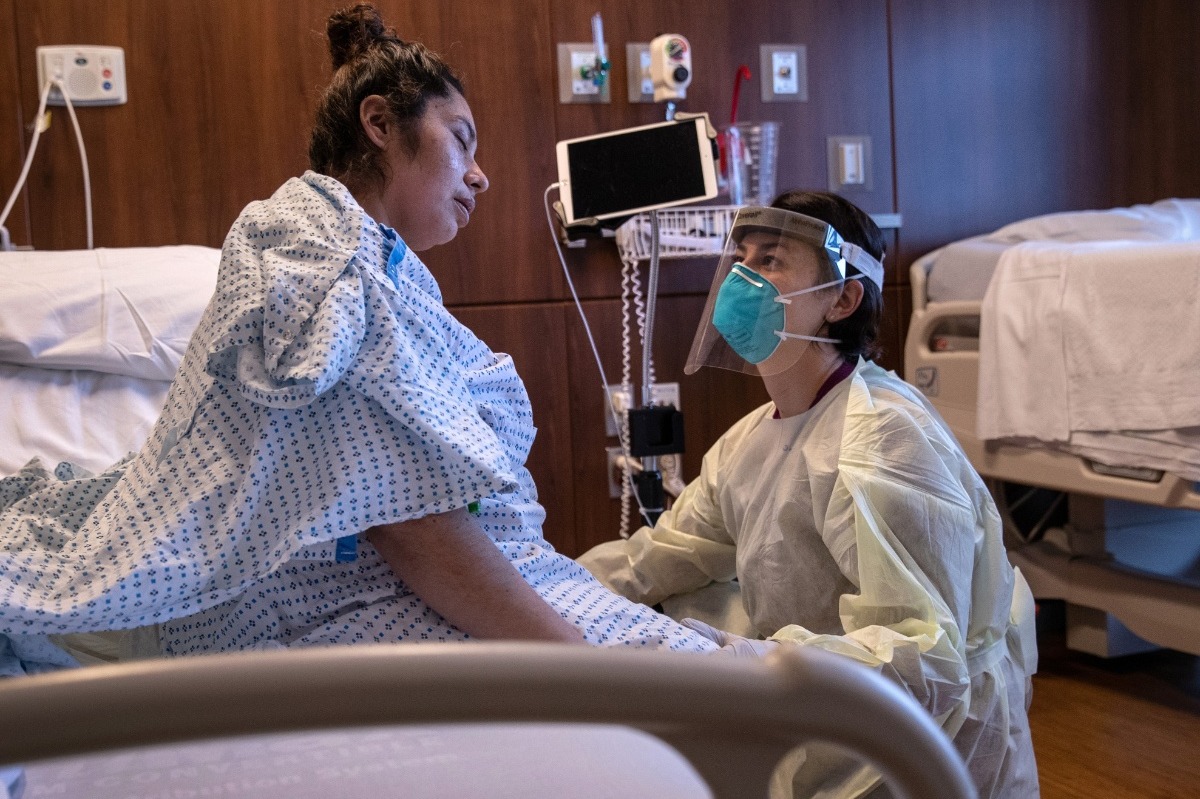 The only person she had to turn to for help was her son's teacher Luciana Lira.
According to the Hartford Courant, she was barely able to breathe when she placed the call.
"Miss Lira?" she said in Spanish. "I need help."
According to ABC7 News the family told Luciana there was no one in the country who could help them and had listed her as their emergency contact.
Luciana didn't hesitate and agreed to take the newborn until all family members were well. Marvin and their son tested positive for COVID-19 and they are eternally grateful to the woman they barely know for keeping their newborn safe.
The 42-year-old teacher is now caring for Baby Neysel while working full time and looking after her 11-year-old son. She's grateful for the baby donations she's received considering she hasn't had a newborn in the house for over a decade.
Luciana is also the go-between for communication between the family and the hospital, and even the family in Guatemala.
Zully is home but has a long road ahead of her and doesn't know when she'll get to meet her baby. Until then she can rest knowing her child is in safe hands and takes comfort in zoom chats and photos.
A GoFundMe page has been set up to help take care of the healthcare and living expenses for the family on their long road to recovery.
Please share to pay tribute to this amazing human being and all she is doing for a family in need. She's an inspiration to us all.