The end-of-year field trip is an activity that all students look forward to; it's an opportunity that allows students to share something more than endless days of study.
Senior students at Bethlehem Profile School, in New Hampshire, were looking forward to their graduation trip to New York.
The long-awaited trip included lodging, food and transportation expenses … However, months before the date their school principle was diagnosed with cancer.
Courtney Vashaw, principal of Profile Junior-Senior High School in Bethlehem, was diagnosed with a rare and aggressive soft-tissue cancer.
The 41 seniors had raised nearly $8,000 for a trip to a New York dude ranch but when Principal Vashaw told them of her diagnosis, they knew what they had to do.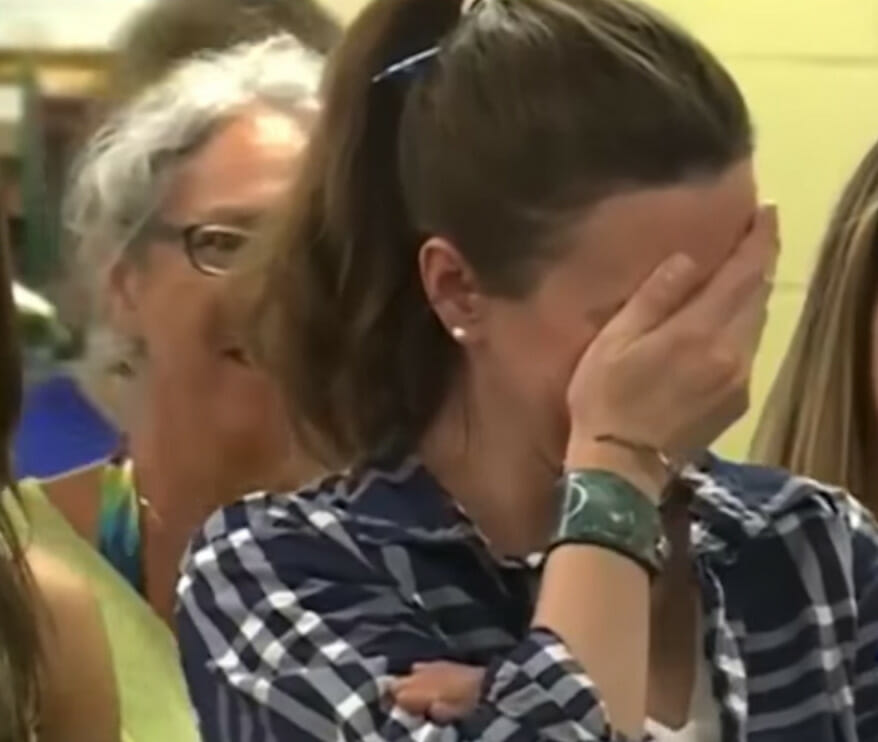 The big-hearted teenagers decided to forfeit their trip and donate the cash to their teacher to help cover the costs of her medical treatment.
"I was just astounded by their generosity," she told TODAY.com.
'Very caring and very selfless'
"I know how hard they worked to try to plan a good last hurrah. For them to make that decision is really a testimonial to the character of the kids."
The students said it was an easy decision to make for their principal who they described as "very caring and very selfless."
One pupil told Today: "She's such a good role model and she's so compassionate. She's taught us all so much. I felt like she deserved it."
Find out more about these big-hearted teenagers and the teacher who works so hard for them in the clip below.
These teenagers are an inspiration to us all and just go to prove what happens when you give so much to others, you get it back.
Please share to pay tribute to the generosity of these kids and the teacher who inspired them to carry out such a great deed.