Two teenage boys, who were considered stars in the making on the football field, made a decision one evening that would have tragic consequences.
Gunner Bundrick and Jake Morales, both 19 years old, returned home from a party in the early hours, ordered pizza and played video games.
The next day these two young men were found dead. Their local community in Prescott Valley, Arizona have been left shocked and saddened by the incident and their story has gone viral as a warning to other teenagers.
The two high school football players were local stars and were remembered with fondness after their deaths.
"Very popular on campus, around town," said David Moran, their former football coach. "They've created a lot of memories for our students and our coaches."
But in November they returned home from a party in the early hours of the morning, ate pizza played video games.
At some point during the night, the teens bought Percocet, a popular painkiller pill. What these young men didn't know is that the pill was laced with 50% fentanyl.
Six hours after last being seen alive, Jake and Gunner were found dead.
Gunner's family are speaking out hoping to warn others of the dangers of buying these types of pills from unknown sources.
'Goals and aspirations'
Gunners' aunt Brandi wrote a poignant post on Facebook describing the teen's story. "I'm sharing Gunner's story because Gunner had a whole life ahead of him," she wrote.
"One bad choice, one stupid minor mistake was all it took. Gunner never had a chance."
Fentanyl is a synthetic opioid analgesic similar to morphine— but 50 to 100 times stronger. It's very easy to overdose on this drug as just a very small amount, around 3mg, is enough to kill a full-grown man.
"Part of the challenge is just how potent fentanyl is that even a small amount, particularly in someone who doesn't regularly use opioids, can be so deadly," Dr. Sarah Wakeman, an addiction medicine physician, told Rolling Stone.
Brandi Bundrick Nishnick, Gunner's aunt, revealed that in her nephew's case, the amount of fentanyl that had been added to the pill was "enough poison to kill 10 adult males."
Brandi warned of the dangers of buying these pills from random sources and thinking they're safe.
"These aren't the pills in your parent's medicine cabinet," she wrote. "They are made in someone's garage who is trying to make a buck… a buck at the expense of our children."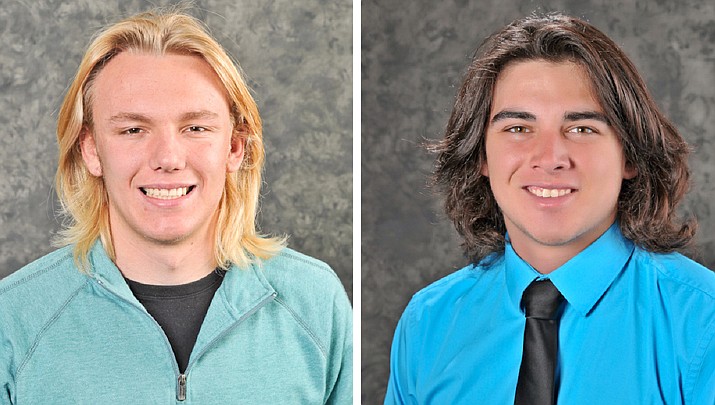 She pleaded with parents to share Gunner's story with their kids so this doesn't happen again.
Watch her heartbreaking plea in the video below.
Such a sad loss of life because of one silly mistake. Please share this story with all your friends and family to help raise awareness.