Measles is a nasty childhood infection that causes a cough, runny nose, inflamed eyes, sore throat, fever and a red, blotchy skin rash.
Once children get it there is no treatment, they just have to let it run it's course. It was once common among kids; I remember having it and being confined to my bed for weeks. But today it can almost be prevented with a vaccine.
Despite the vaccine being available to all, last year 118 people had reported cases of measles in the U.S. And, this year experts are predicting that number to be higher.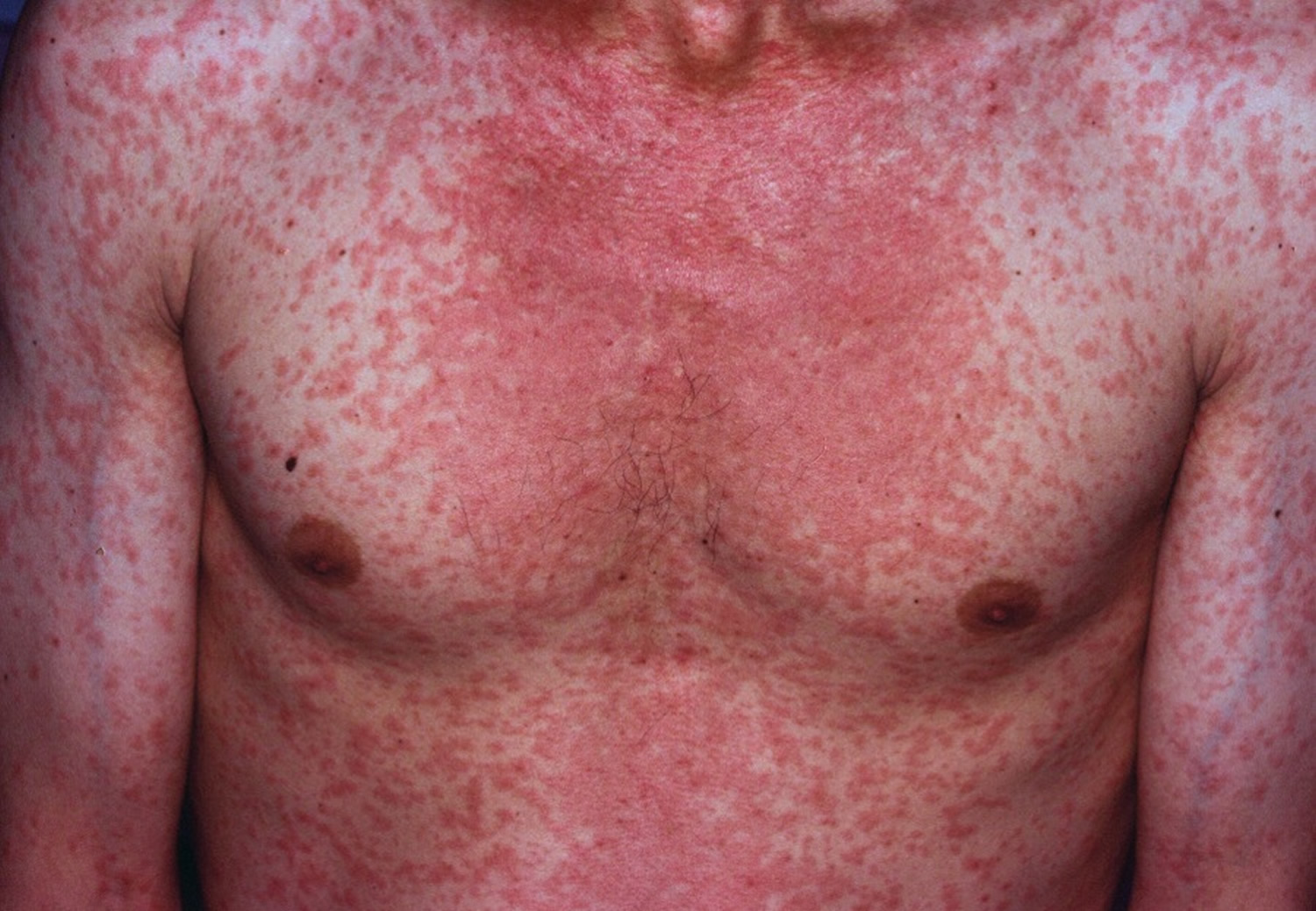 The disease spreads through the air by respiratory droplets produced from coughing or sneezing. Measles symptoms don't appear until 10 to 14 days after exposure.
According to a CNN article 107 measles cases have already been confirmed this year. The Centers for Disease Control and Prevention (CDC) says the infection has hit 21 states — Arkansas, California, Connecticut, Florida, Illinois, Indiana, Kansas, Louisiana, Maryland, Michigan, Missouri, Nevada, New Jersey, New York, North Carolina, Oklahoma, Oregon, Pennsylvania, Tennessee, Texas, and Washington — and the District of Columbia.
The nasty symptoms associated with measles usually disappear within two to three weeks. But, one or two out of every 1,000 children will die from complications, according to the CDC, as reported in CNN. In some cases measles can cause pneumonia and should this happen, the condition can be fatal.
Measles is extremely contagious; most of the people who got measles had not been vaccinated, the CDC said. The measles vaccine — known as the MMR or measles, mumps and rubella vaccine — is very effective and children are advised to get it in two doses.
Vaccination remains a controversial issue across the US, but doctors are urging parents to help take control of the situation and get their children vaccinated as soon as possible.
Find out more about this potentially dangerous infection in the video below.
Please share this important warning with all the parents you know and help eradicate this awful infection.