Oscar Saxelby-Lee has already defied odds after he was originally diagnosed with blood cancer at just five years old.
He has an aggressive form of the disease called T-cell acute lymphoblastic leukaemia.
But after four chemotherapy treatments he started to respond and his mother called it a "miracle."
Doctors told the family he now needs a cell stem transplant and the parents got tested immediately.
But after been told they weren't a match they put out an appeal to find one. The response was overwhelming and has broken records. Now his story is making headlines around the world.
Oscar's school in Worcester, England, organized an event to find a donor after hearing of Oscar's diagnosis. 
His teacher, Sarah Keating, said this was the first time a child had gone through something like this in her 20-year teaching career. But added they were determined to fight it.
'Setting a record'
A crowdfunding page originally set up to raise £5,000 ($6,586) has already raised over £13,000 ($17,124).
The page also listed a local event where people aged 17 to 55 could register as a donor in an attempt to find a match.
On the first day of the event, more than 1,800 people showed up to register as potential donors.
The next day, over 3,000 people showed up, setting a record for the most people to ever volunteer as stem cell donors, according to Healthy Food House.
Business manager and organizer Sue Bladen said that nobody complained, even though they lined up around the block, in the pouring rain. 
After the event, a thousand more people registered to be potential donors online.
Oscar is now in the care of doctors at Birmingham Children's Hospital, in England, and has already undergone 20 blood transfusions and a month of chemotherapy.
'Shocked us completely'
His mom Olivia Saxelby said their fun, loving, energetic boy deserves to live to the fullest, alongside others fighting such horrific diseases.
His parents had prepared themselves for the worse and yet he has pulled through so far. He is definitely a fighter!
"Most consultants didn't think Oscar would pull through this part of chemotherapy and he has just shocked us completely," Olivia added.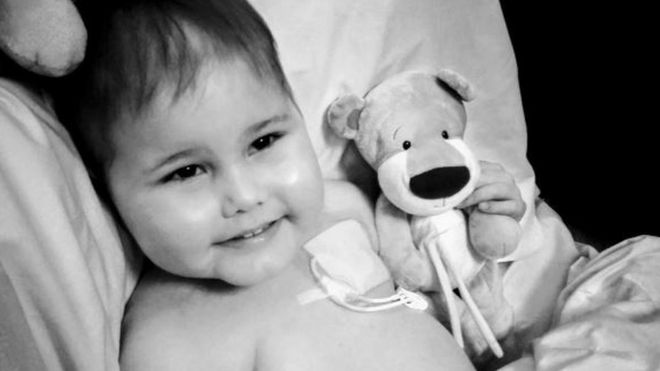 It will take around 6 weeks to determine if anyone is a match. We hope a match is found soon and this beautiful boy is given a chance to live a long and happy life.
Please share so more people know about Oscar.