Prince William and Duchess Kate Middleton's every expanding brood are growing up fast. Their eldest child Prince George turned five years old in July and is already stealing headlines with tales about the school he has started and even his obsession with dinosaurs!
Royal fans can't seem to get enough of this angel-faced little prince and his every move is under the spotlight. Unfortunately this has led to some negative headlines after it was reported that the five-year-old and third in line to the British throne was allowed to take part in a grouse hunt.
Grouse, regarded as the King of Game birds, have been hunted and shot in the U.K. for more than 150 years. The red Grouse can only be found in Britain and is Scotland's national game bird with a Scotch whisky named after it.
For their annual summer vacation the British royal family descend on the queen's castle in Balmoral, Scotland and it was during this family break that they engaged in a spot of grouse shooting.
What's angered many is that 5-year-old Prince George was allowed to accompany his mom Duchess Kate and his grandmother Queen Elizabeth II on the shooting expedition for the first time.
Criticism comes mainly from those who think that the five-year-old prince is too young to be hunting. But there are even those who think that the entire British royal family should stop engaging in this controversial tradition.
The grouse hunting season starts in August in the UK and finishes on December 10. During this time around half a million birds will have been killed.
According to Sunrise royal fans were left disappointed by the Duke and Duchess of Cambridge's decision to let their young son hunt and many took to Twitter to voice their concerns, including animal rights group PETA.
While it's not unusual for the royal family to hunt, it's angering the masses. One person said: "It's just too bad animals have to die in order for them to have fun. That's a terrible thing to teach children, especially at George's age. Modernize Royals. Join the human race."
Another angry commentator tweeted: "I just read a news article that said Prince George was taken to his first grouse shoot while staying a Balmoral. If that's the case, it make me feel sad & angry that he's going to grow up without any empathy for animals."
And many others who were disappointed that the royal family have to continue this tradition.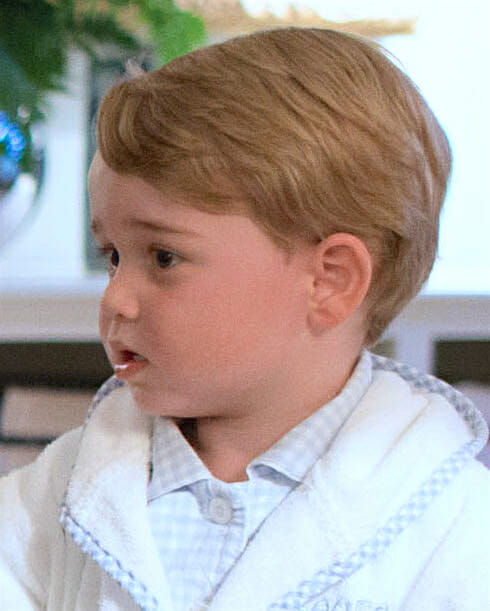 What do you think of the Royal family taking five-year-old Prince George on a grouse hunt? Feel free to post your views in the comments section of our Facebook page.
Share this talking-points story with your friends and family.