A 100-year-old war veteran who has gained international recognition for his work raising tens of millions of dollars for the U.K.'s health service is to be knighted by the Queen.
Tom Moore affectionately known as "Captain Tom" had a modest fundraising goal of raising just over $1,000 for Britain's frontline workers when he set out to walk 100 laps of his garden before his 100th birthday.
But news of his fundraising efforts was shared on social media and the donations soon came flooding, since then he's raised over $40 million.
Captain Tom who was recently given an honorary promotion to the rank of "Colonel" on his 100th birthday, was inspired to raise money for Britain's National Health Service (NHS) after he was treated for a broken hip and skin cancer.
The Queen will award Captain Tom the knighthood for his achievements and service to his country by tapping the flat side of a knighting sword on his shoulders.
"I'm still Tom Moore," the veteran said in response to the honor, as per ABC News.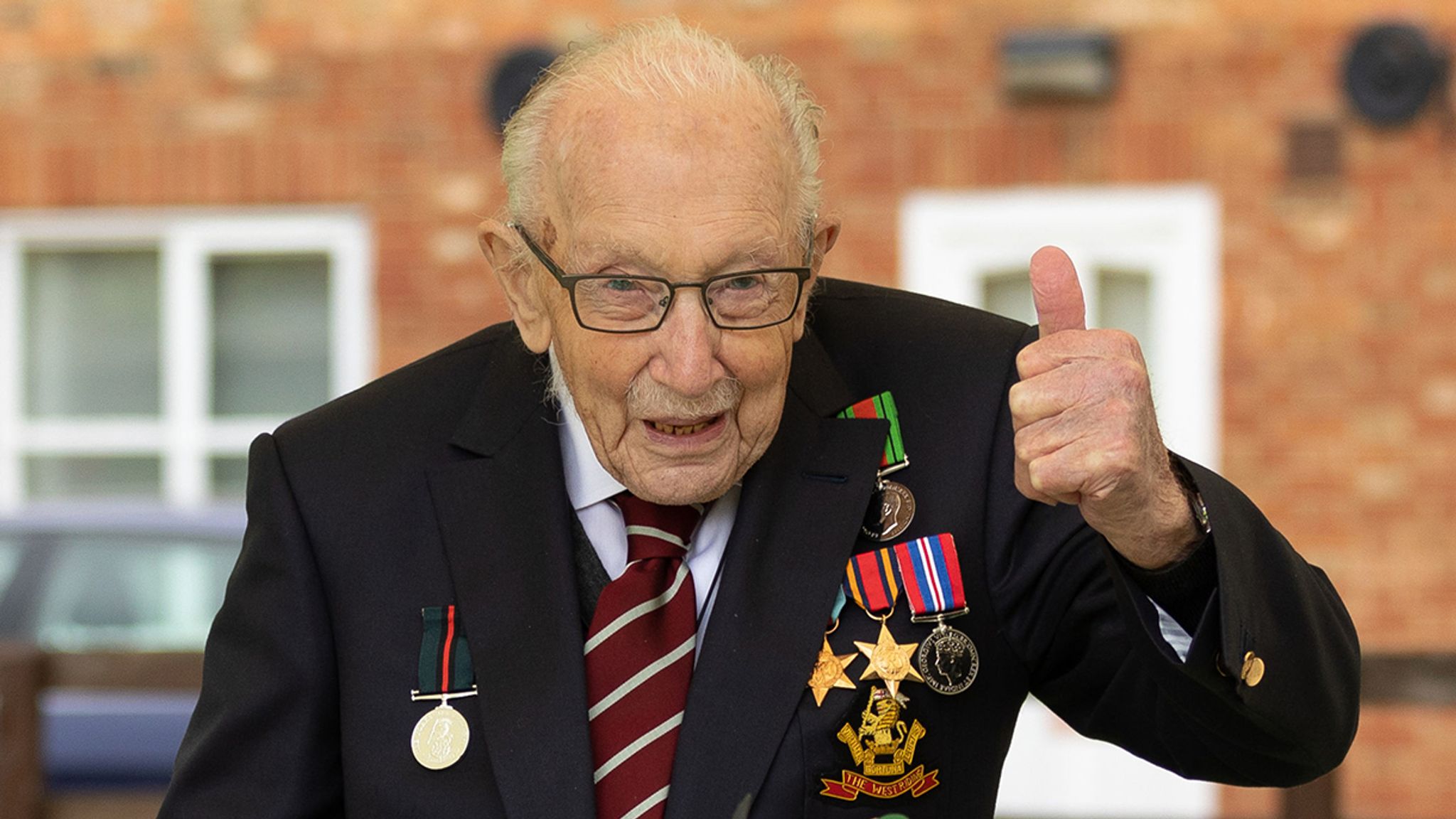 "I mean, it's nice. It's nice, I think Sir Thomas sounds very nice, but inside I haven't changed. Nothing's changed inside."
Tom, whose official title will be Captain Sir Thomas Moore, according to the BBC, joked that when the time came to receive the honor he may need help getting down on one knee.
"Because if I get down I can't get up … Maybe the queen will reach out her hand to give me a hand," he said.
Sir Keir Starmer, the leader of the opposition Labour Party, said the veteran had "brought inspiration to millions."
"On behalf of @UKLabour, I congratulate Captain Tom Moore on his knighthood.," he posted on Twitter. In these difficult times for our country, Tom brought inspiration to millions and helped all of us to celebrate the extraordinary achievements of our NHS," he tweeted.
The Ambassador to the U.K., Woody Johnson, said that Captain Tom would receive a "hero's welcome" if he came to the U.S.
Watch his reaction to the honor in the clip below.
Congratulations to Captain Sir Thomas Moore! He is a beacon of light and an inspiration during these tough times.
Please share to pay tribute to his amazing achievement.