Hollywood star Gary Sinise and country music icon Shania Twain will come together to star in one of the most anticipated Christian movies of 2020.
I Still Believe tells Christian singer Jeremy Camp's real-life story of love and loss and the ultimate test of his faith.
Forrest Gump star Sinise and singer Twain will play the parents of Camp who is played by Riverdale star KJ Apa.
Produced by the people behind Christian drama hit I can Only Imagine the movie depicts Camp's real-life heartbreak after losing his wife Melissa to cancer just four months after they married.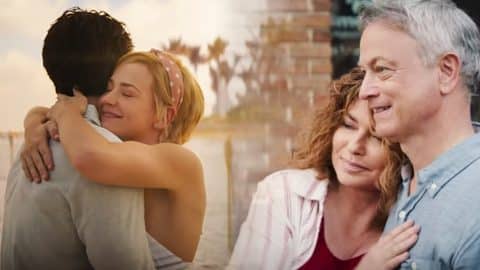 Camp married Melissa in October 2000 and she died the following February of ovarian cancer. The Christian music star wrote the song "I still Believe" after her death.
Apa, who did his own singing for the film, told People the couple's love is "seriously put to the test," adding "it's about journeying through your biggest fears and disappointments and coming out still believing. I believe that anyone, everyone can relate to this film because it's a story about love, loss, and hope."
'It shows hope in the midst of pain'
The story depicts award-winning Christian singer Jeremy Camp's struggle after losing his first wife Melissa, played by Britt Robertson of "The Longest Ride," and his recovery through his faith.
Camp says the movie "tells my story and shares what God has done amidst all the hard things I went through. It shows hope in the midst of pain."
Gary Sinise is an advocate for veterans and has been fighting to help veterans since 1994, the year he starred as Lieutenant Dan in Forrest Gump.
Through his foundation he has donated millions of dollars to soldiers, veterans, first responders, and their families.
I Still Believe will arrive on the big screen in March 13th and tickets are on sale already in anticipation of large crowds.
Please share with all those who you think will love this movie.