American actor Sam Elliott is the guy who always plays the most masculine of roles; from Virgil Earp in Tombstone to tough guy Wade Garrett in Roadhouse, the man oozes masculinity.
The 73-year-old actor, who has consistently appeared on our TV and movie screens for the past 50 years, sat down to talk about where he learned to be a man and who his male role models were. His sweet answers are warming the hearts of fans all over.
He said that his dad and his dad's friends were the biggest role models in his life, but especially his dad who he wanted to make proud.
He said his dad worked hard and ending up dying of a heart attack when he was just 54 years old. Sam was 18 at the time. He said his dad instilled a strong work ethic into him and even though he died young, he still wanted to work as hard as he could to make his father proud.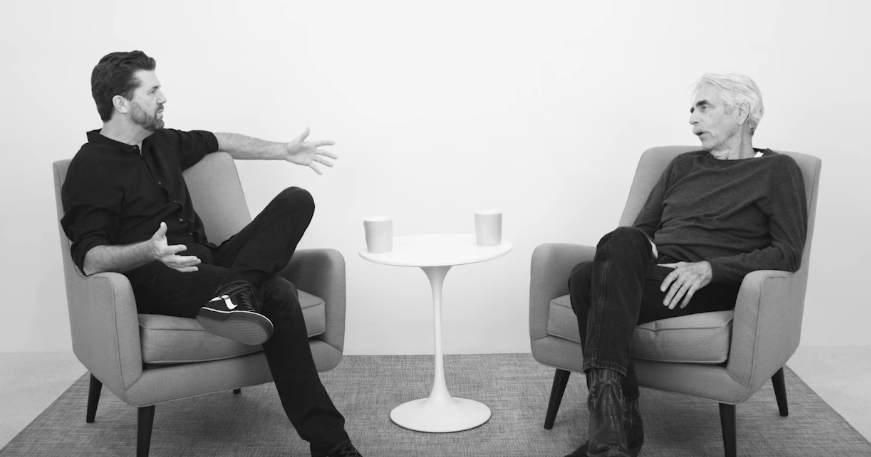 "I can only speak of the men that were in my life and that was my dad and his friends," Elliott said, "Those are the men that I grew up going fishing and, you know, spending time with."
Elliott says these men were pretty "hardcore" in the sense that they weren't rude or mean, but very hard-working and inspired Elliott to be the same.
Elliott said his dad worked in the Fish and Wildlife Service so he was outside all the time and took Elliott with him to many places in the Sacramento, California,  area where he grew up.
He said his dad wasn't enthusiastic about the theater and acting and didn't think Elliott would get anywhere as an actor.
"My dad died thinking I was a total idiot for wanting to be an actor," Elliott recalled with a bit of laughter, "He said 'you got a snowball's chance in hell having a f*#king career in that tomb.'"
Elliott says he just wanted to make his father proud and wished he could have seen him achieve what he did.
See the interview with Sam Elliott in the video below.
Such a charismatic man. Watching this interview it's easy to see why he is a successful screen star and his advice to work that little bit harder than everybody else in everything you do is a great take away!
Please share this inspirational interview with all the Sam Elliott fans you know.