Swimmer Lia Thomas has won the NCAA championships to become the first known transgender athlete to win a Division I national championship in any sport.
The University of Pennsylvania swimmer touched the wall in 4 minutes, 33.24 seconds in the 500-yard freestyle on Thursday night, as per ESPN.
According to the sports publication the race began with the crowd cheering for each of the swimmers, but fans were "noticeably quiet" when Texas swimmer Thomas was introduced.
Save Women's Sports founder Beth Stelzer could be seen draping a banner with the organization's phrase at the event.
"It means the world to be here," Thomas said in an interview after the race.
Thomas swam for three years at Penn as a male before transitioning, took a year off while undergoing testosterone suppression treatment, and returned to compete as a woman, according to the New York Post.
She will also compete in the 200-yard and 100-yard NCAA championships later this week.
Thomas has also won the Ivy League title in the 500-yard, setting a record at Harvard's Blodgett Pool in February.
Many have questioned the fairness of an athlete who was born as a biological male competing against women, and she is often met with protesters when she arrives at events.
But Schuyler Bailar, who at Harvard became the first known transgender man to compete on a Division I men's team, said it was "a symbol of Lia's resilience."
"The fact that she's able to show up here, despite protesters outside, people shouting and booing her, I think it's a testament to her resiliency. And it's also a symbol that we can both be who we are and do what we love," he told ESPN.
After her victory, Thomas told ESPN she tries to tune out the noise.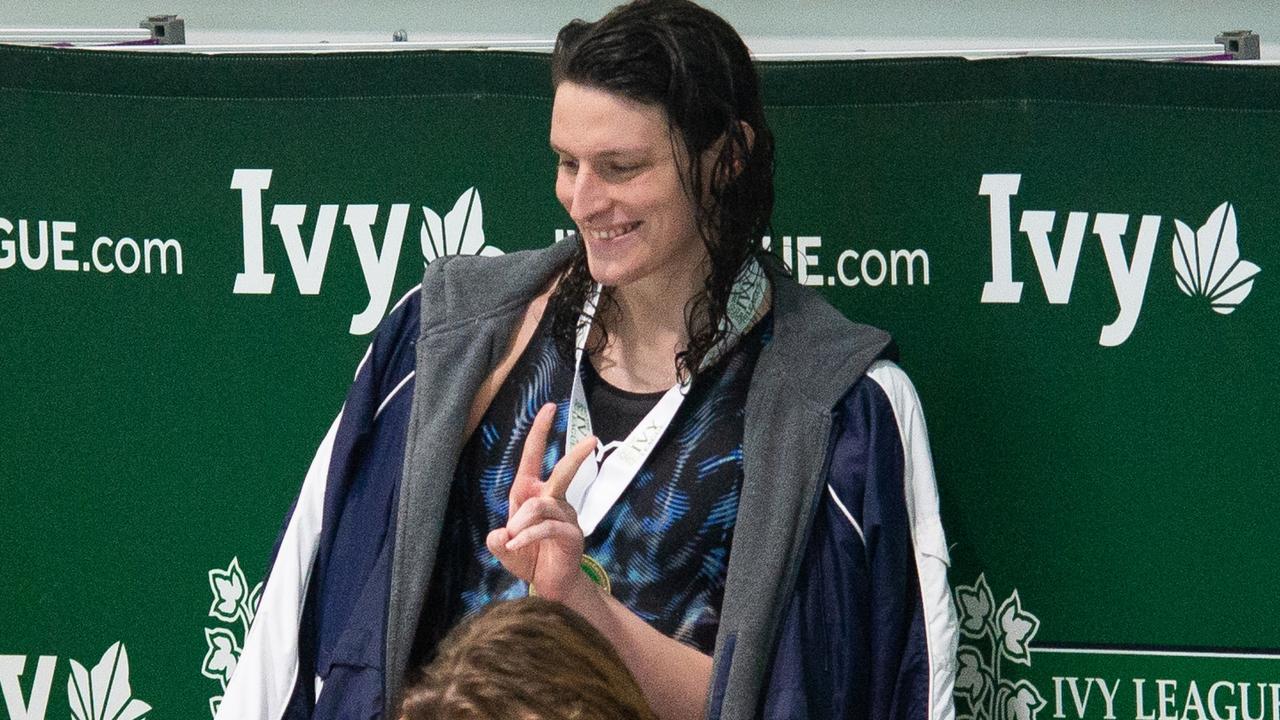 "I try to ignore it as much as I can, I try to focus on my swimming — what I need to do to get ready for my races. I just try to block out everything else," she said.
Lia Thomas recently opened up about participating on the women's swimming team at her college: "I just want to show trans kids and younger trans athletes that they're not alone."
What do you think about her victory? Do you think she has an unfair advantage, or do you think treating people with respect and dignity is more important than winning medals?
Share your thoughts on our Facebook page.