A 35-year-old mother of six who was savagely beaten and put in a coma has died. Police arrived at the home of Jessica Nicole Alva at 6:30 a.m. on April 2, responding to what they believed was a suicide.
Sadly, she passed away four days later, having suffered severe brain damage and complications in hospital.
Jessica's death was preliminary ruled a suicide, but her family believe otherwise. With her daughter in a coma, mom Cindy Martin-Wolfe posted pictures on Facebook as a warning to other women who may be in abusive relationships.
"This is how her 'boyfriend' shows her he loves her. He is on the run. Her children are in CPS custody. Our family is devastated," her mom wrote at the time.
Just days later, Jessica was dead. Now, Cindy is fighting for 'Justice for Jessica' and a GoFundMe page has been set up to help the six children left without their mom.
Cindy Martin-Wolfe said her daughter's boyfriend, Clayton Rhoades, went on the run after the incident.
"I am at the San Francisco Trauma Hospital with my middle daughter, Jessica. She is in intensive care on life support as a result of Domestic Violence," Cindy wrote.
'Put in a cold coma'
"Her body is covered with bruises, her head has large knots, and she was strangled to death.
"The EMT's took three tries to get her heart beating again, she still could not breathe on her own. She is on a respirator and has been put in a cold coma to try to restart her brain function."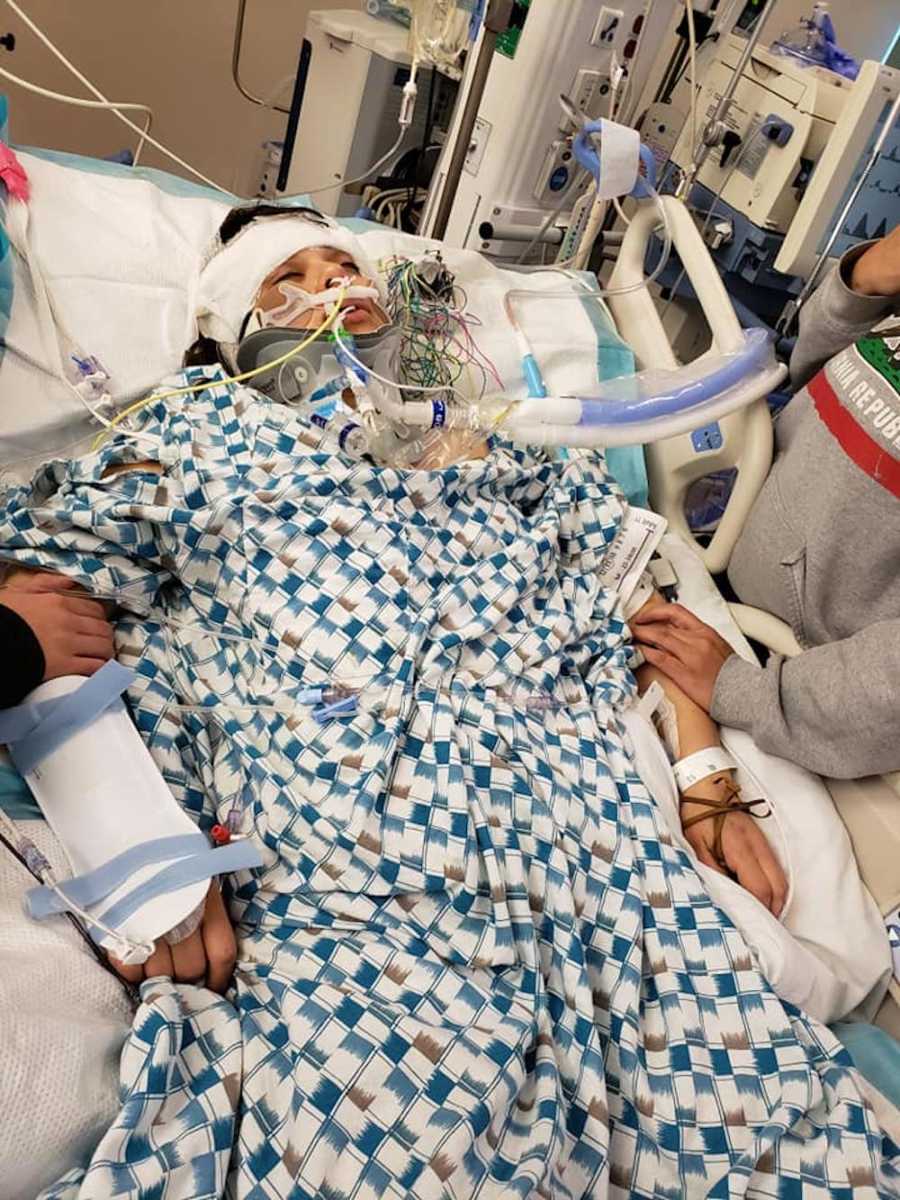 "They will slowly warm her up while monitoring her brain. When possible, they will slowly wake her to see how much damage has been done," she added.
'We must stop this horror'
"This is how her 'boyfriend', shows her he loves her. He is on the run; her children are in CPS custody. I will go to court to get them on Friday. Our family is devastated, waiting to see if we will have our beautiful lady back.
"We all must do more together.
"We must stop this horror."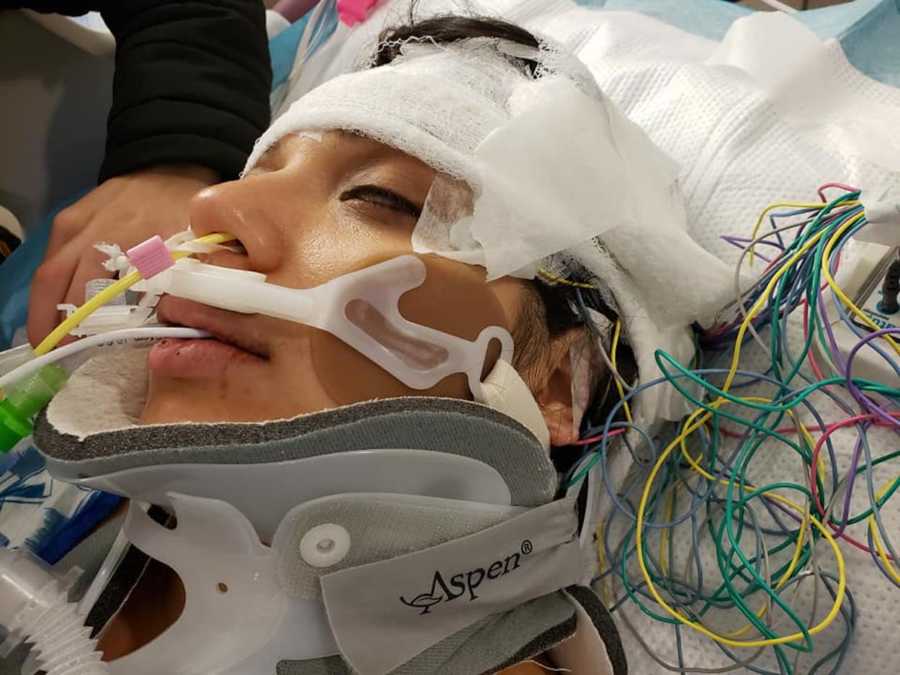 And Jessica's mom isn't the only one who wasn't convinced of the suicide angle. Jessica's brother, Anthony Alva, demanded the police investigate her injuries as alleged murder by her boyfriend, who had recently been released from prison due to capacity issues at San Francisco County Jail. Anthony claims police failed to contact him for three days after the incident.
What's more, Anthony says the ensuing investigation was botched.
"He obviously abused my sister," Anthony said of Rhoades, saying she had large bruises all over her while in the hospital. "Even if the police have their suspicions or questions about the homicide charges … to not do a proper investigation from the beginning is ridiculous."
A GoFundMe page was set up to help establish a trust fund that will benefit the children, aged between 17 and 6 years old, for education and extracurricular activities.
'Be Jessica's Voice'
"On April 6th, 2019 Jessica Nicole Alva passed after being in a coma for 4 days, as a result of an abusive domestic relationship," her GoFundMe page reads. "Jessica just turned 35 on January 19th and was in the prime of her life."
Now her mom Cindy is fighting for justice.
"I am asking each of you to BE JESSICA'S VOICE, do as you did with the first post and share it over & over," she wrote on Facebook. "Thank you from my broken heart to yours. Cindy"
The family is still raising funds so Jessica's children may experience a life full of opportunity and wonder.
"No amount of funds will ever ease the pain and loss, but it is a gift that when used will remind them of their mothers love and what she was able to pass on to them. After necessary costs, all funds will be placed in a TRUST account for the children's education. This has been a very trying time for my family. The out-pour of support has been overwhelming and the amount of people who have given what they can to support this fund is astonishing. We would like to thank you from the bottom of our hearts. Let us remember #justice4Jessica", the family writes.
Every day thousands of women are trapped in abusive relationships. More needs to be done to help these women!
Please share in the hopes more people can help this family and to help raise awareness.