After months of firefighting, lives lost, and millions of acres of land destroyed the Rural Fire Service has announced that for the first time this season all fires in the most populous state of Australia are contained.
Thanks to heavy rainfall over the past few days, particularly over Sydney which recorded its wettest four days since 1990, the thousands of firefighters working around the clock fighting these blazes were able to get them under control.
The New South Wales Rural Fire Service (NSW RFS) said although 24 blazes remain burning in the state, they are all under control.
"After what's been a truly devastating fire season for both firefighters and residents who suffered through so much this season, all fires are now contained in New South Wales. Which is great news," Rob Rogers, NSW RFS deputy commissioner, told the Australian Broadcasting Corp.
"It has taken a lot of work by firefighters, emergency services and communities to get to this point."
The fires have destroyed nearly 29.7 million acres of bushland, killing 33 people and an estimated one billion animals, since September, according to Aljazeera News.
'Left a huge scar'
"The scale of these bushfires is unprecedented and NSW is experiencing the most devastating natural disaster in living memory," Premier Gladys Berejiklian said, according to Australia's 7 News.
"The bushfire season has left a huge scar on NSW."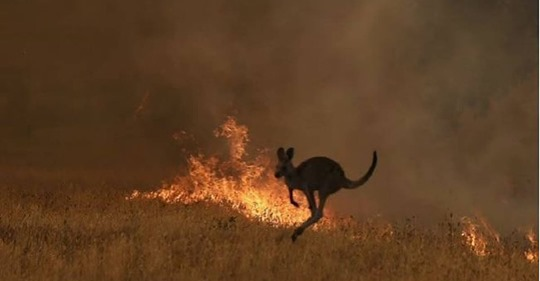 NSW Emergency Services Minister David Elliott said the fires were like nothing that had ever been witnessed in the country's history.
Signs of new life already showing
"The state is in mourning. The state is in grief … for the heroes we never knew and who were there when we needed them most," he told the country's government, as per 7 News.
Thankfully the beauty of the country is slowly returning to its scorched land as greenery rises from the ashes.
This beautiful country will never be the same in the wake of such devastation, but we hope its residents can now return to some normality after such a distressing time and start to rebuild their lives.
Sending all our strength and support to this nation. Please share.