It was news that both shocked and delighted Kirsty Butler and her boyfriend: they were going to have a baby.
As it was Kirsty's first baby she didn't know what to expect. Her bump had grown at an alarming rate which led doctors to believe that the 22-year-old from Wales was 8 months pregnant.
However, it wasn't until she had an ultrasound did she discover the heartbreaking truth.
The scan showed that Kirsty was in fact only six weeks pregnant and most of the growth was a 12-inch-long ovarian cyst crushing her womb.
"My pregnancy bump was actually a huge mass. My unborn baby was tiny, far too small to even create a bump," she told Caters News.
Doctors expressed the urgency to remove the cyst before it caused any more damage but there was also her baby's life to consider.
Kirsty decided to wait until her baby had developed more before having the cyst removed, according to Good Housekeeping.
But just days before she was due to have surgery Kirsty suffered a miscarriage.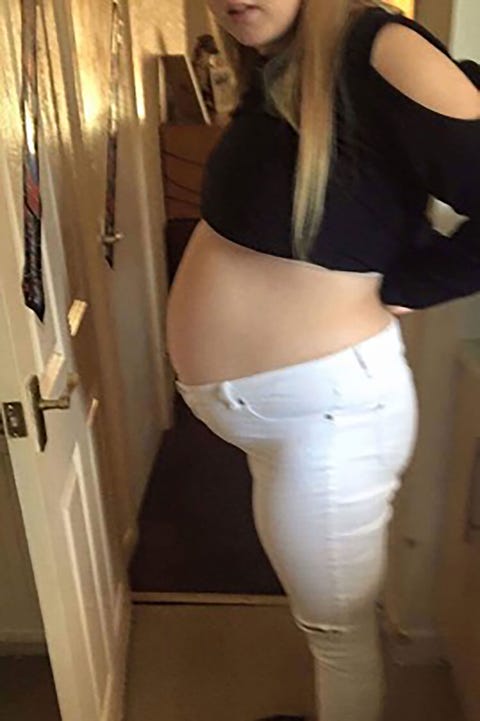 Doctors successfully removed the cyst and Kirsty spent six weeks in hospital recovering.
Now she wants to share her story to warn other women to be more vigilant when it comes to their bodies.
Raises awareness
"It was so traumatic losing my baby, then my ovary and recovering from surgery last year," she said, according to Good Housekeeping, as per Caters News Agency.
"I hope my story raises awareness for cysts and how dangerous they can be. I wasn't taking much notice of my body but now I'm always vigilant in case it comes back."
Kirsty and her boyfriend were told that despite what Kirsty had been through they would still be able to conceive.
"I was over the moon that I had enough eggs in my one ovary, we were told we shouldn't have any problems conceiving," she said, as per Little Things.
I'm so glad Kirsty recovered from this ordeal and can still look forward to having a family.
Please share to help raise awareness.