When we think of s'mores it usually coincides with the great outdoors sat around a campfire. No camping trip would be complete without that perfect combination of melted marshmallow and chocolate between two crisp graham crackers.
But if you're a huge chocolate lover and can't wait to book a camping trip to enjoy your own s'more then look no further than these delicious s'more truffle treats.
They are not only simple to make but require no baking and no campfire.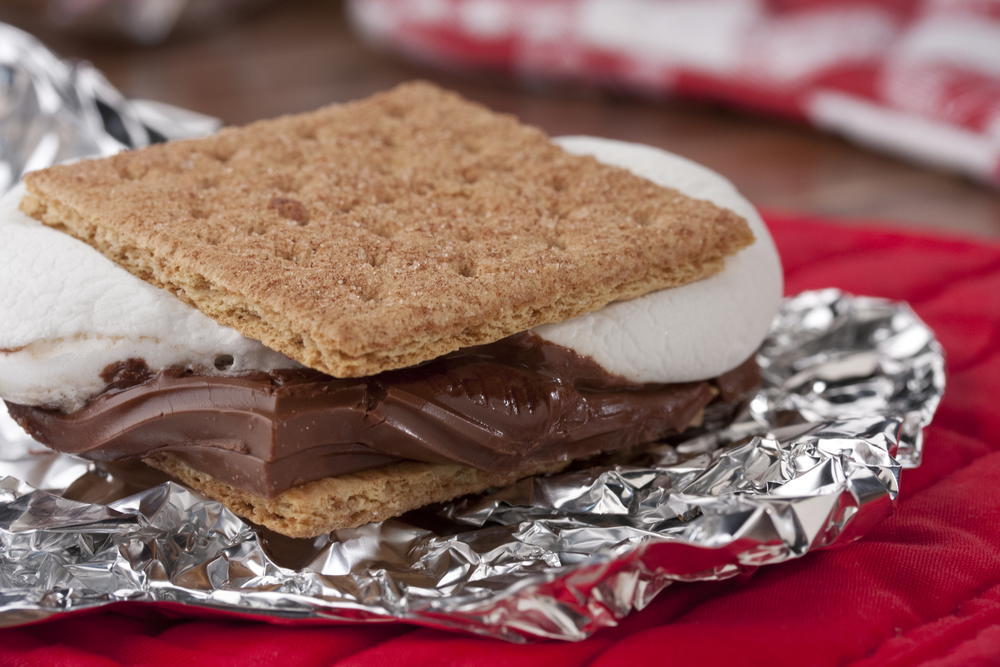 First called a Graham Cracker Sandwich  back in the 1920s when the recipe first appeared, the name was then changed to s'more to combine the two words some and more.
The humble s'more has come a long way since then and today s'more recipes can include roasted berries, salted caramel and even candied bacon.
This latest recipe I just had to try as it's heavy on my favorite ingredient: chocolate. Not only did it satisfy my chocolate cravings but was also so simple and required no baking.
Try them for yourself by following this very simple recipe below and decide if you want to share them after taking a bite.
INGREDIENTS
1 1/2 cups (3 sticks) butter, softened
1 1/2 cups brown sugar
1 tbsp pure vanilla extract
3 1/4 cups of crushed graham  crackers, plus more for garnish
1 tsp kosher salt
3/4 cups marshmallow bits, plus more for garnish
3/4 cups mini chocolate chips
3 cups chocolate chips
1 1/2 tbsp coconut oil
METHOD
Line two baking sheets with parchment paper. Mix butter, brown sugar, and vanilla in a large bowl. Then add graham crackers and salt and stir further
Then fold in mini chocolate chips and marshmallow bits.
Using a small cookie scoop, scoop dough onto the baking sheets. Freeze for 15 minutes until hard.
Melt chocolate chips in the microwave then stir coconut oil into melted chocolate.
Place your frozen truffles into the melted chocolate and turn until completely covered.
Return to baking sheet, then sprinkle with more marshmallows and crushed graham cracker.
Set for 10 minutes, or refrigerate until ready to serve.
Watch how easy these treats are to make in the video below.
[arve url="https://www.youtube.com/watch?v=Iau0LX7izH0″ /]
Don't forget to share this recipe with all your sweet-toothed friends.