Heavy rainfall and snowmelt has caused devastating flooding in Nebraska and Iowa.
This together with a "bomb cyclone" that swept through the Midwest has caused damage to more than 2,000 homes and 340 businesses, according to NPR News.
While two men in Nebraska were surveying the damage to their own property as a result of the floods they stumbled across something very unusual.
Amid the tragedy and destruction, Gayland Stouffer and Kyle Simpson spotted something that had been swept along by the floods — a mini-fridge full of beer.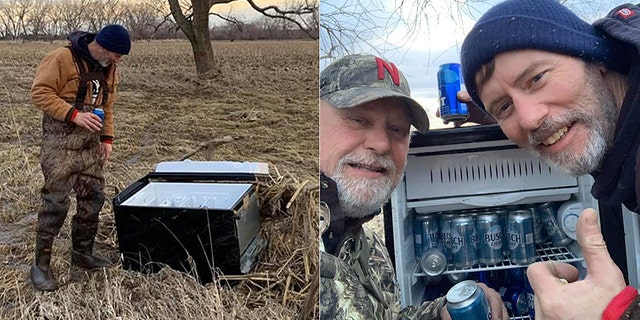 They were surveying the damage to Kyle Simpson's property in a field that had recently been covered in floodwater.
Gayland Stouffer walked over to the fridge, that was miles from its home, and said "Hey, it's a refrigerator. And it's full of beer!"
"Yeah, right," Kyle said, according to the Omaha World-Herald.
Gayland reached in and pulled out a beer and then exclaimed, "It's ice cold!"
'Gift sent from the heavens'
The mini-fridge was stocked with Bud Light and Busch Light beers.
The pair later took a photo of their find before sending the photos to a friend who shared them on his Facebook page.
"There's a silver lining to every storm," one commenter wrote.
Another wrote that it was a "gift sent from the heavens," according to the Lincoln Journal-Star.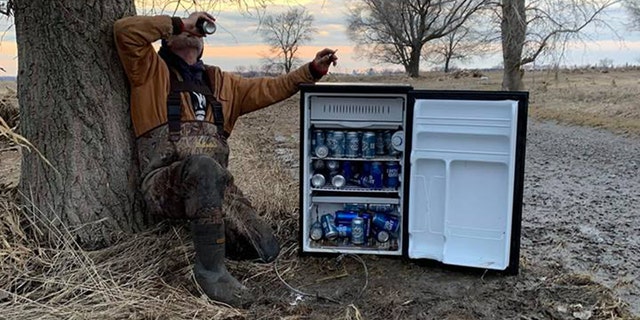 In posting the picture on Facebook the mini-fridge owner was traced and the two men plan on returning the property to its rightful owner.
"I couldn't hardly believe they found it all intact," said the owner's son Brian Healy, according to the World-Herald. "The pictures really made me laugh."
I'm so glad these two men enjoyed a break from the tough task they have ahead of them.
We wish all the residents affected a speedy return back to normality and if anyone would like to help they can donate to the relief fund set up by the American Red Cross.
Please share this story with your friends and family.