Golden couple Kurt Russell and Goldie Hawn are not only superstars on the silver screen but are super devoted to each other and their family.
Kurt and Goldie are two celebrities that haven't screwed their names up and you can still respect them, I appreciate that. Christmas chronicle was an excellent fun movie, my son loved it and I enjoyed it also.
Their daughter Kate Hudson, a movie star in her own right, recently gave birth to a beautiful baby girl named Rani Rose and Goldie and Kurt were quick to jump into grandparent mode.
The two seasoned movie stars were captured on camera by Kate holding their new granddaughter in a very tender moment. Kate posted it on Instagram and more than one million fans reacted with adoration at the sweet photo.
Kurt and Goldie recently starred as Mr and Mrs Santa Claus in the Christmas Netflix movie, The Christmas Chronicles. Kate shared the sweet moment on Instagram with the words, "Grandma and Grandpa duty…or should I say Mr. and Mrs. Claus #IKnewIt".
Little Rani Rose is the sixth grandchild for 67-year-old Kurt and 73-year-old Goldie Hawn.
Kate Hudson and musician Danny Fujikawa are Rani's parents. Kate also has two other kids: 14-year-old Ryder and 7-year-old Brigham. Ryder's dad is Black Crowe's singer Chris Robinson while Brigham's dad is Muse singer Matt Bellamy.
Kate said her and partner Danny named their gorgeous baby girl Rani after  her grandfather who passed, Ron Fujikawa. Thankfully they still have Kurt as grandpa who apparently is smitten with his new granddaughter.
Kurt and Goldie, who have been together for 34 years, chose not to get married and have one child together and three children from previous marriages.
Kurt also confirmed that the children call them Gogo and Gogi instead of Grandma and Grandpa.
Their new Netflix Christmas movie The Christmas Chronicles  was streamed 20 million times in its first week and has been dubbed the "Holiday Movie of the Year" by critics.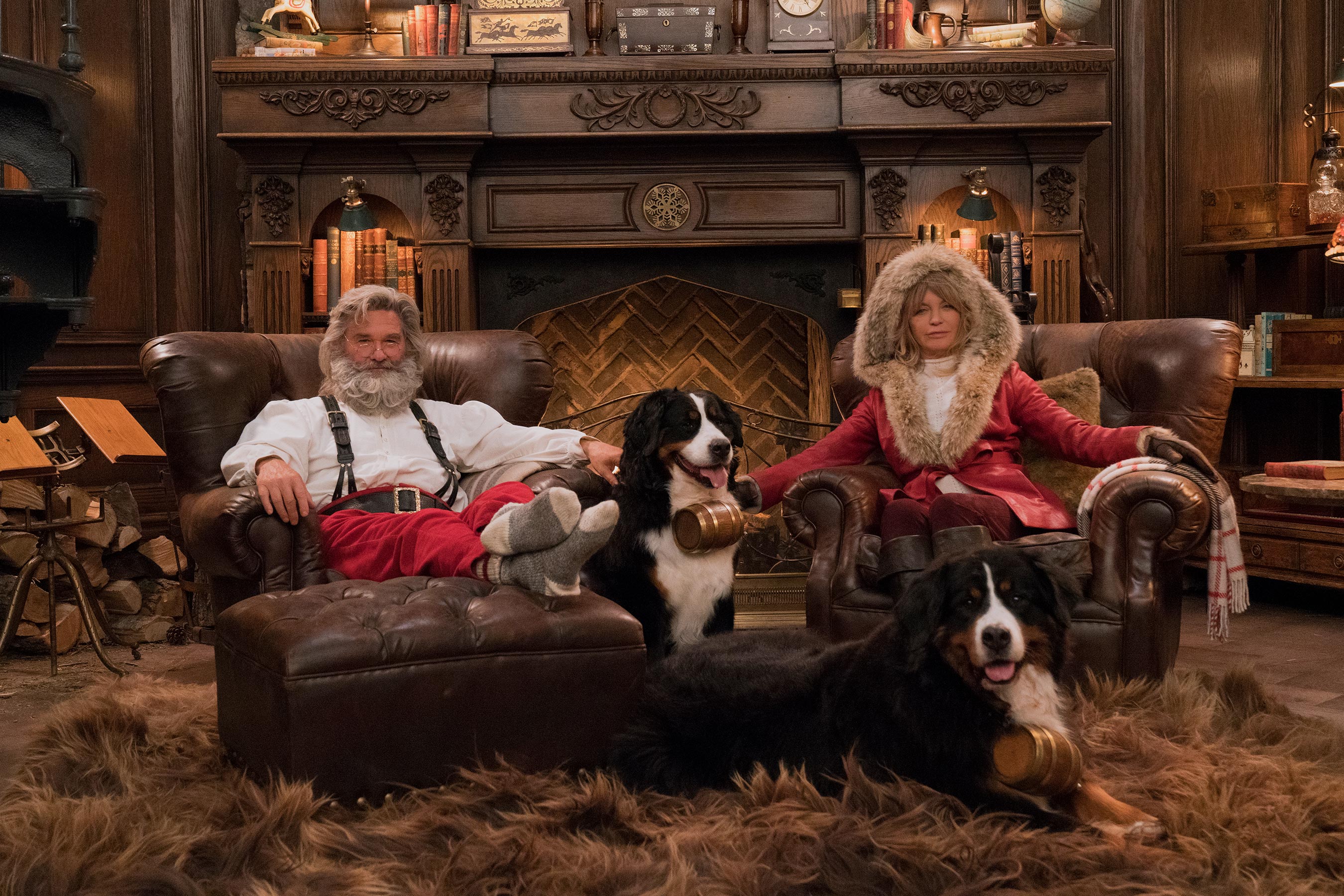 Watch Kate gush about her gorgeous new baby girl in the clip below.
Such a great reminder how important family is at this time of year. Please share with all the Kurt Russell and Goldie Hawn fans you know.