A Star Is Born starring Bradley Cooper and Lady Gaga is becoming the talk of tinsel town with Bradley Cooper revealing himself as quite the singer in the movie he directed and starred in alongside the sensational Lady Gaga.
The film depicts the struggles of musician Jackson Maine, played by Bradley Cooper, who discovers (and falls in love with) a struggling artist named Ally, played by Lady Gaga. As her career begins to take off Jackson struggles with his own demons which in turn sends their relationship into turmoil.
A powerful scene with Jackson's older brother Bobby Maine, played by Hollywood star Sam Elliott, was apparently completely unscripted and yet, some would argue, the most powerful in the movie.
The movie has many emotional scenes and with so many powerful performances is being tipped for an Oscar (or two). But for those who have seen it there is a particularly moving scene between Elliot and Cooper's characters where some home truths are revealed.
The scene ends with an emotional bomb being dropped and Bobby Maine gets back into his truck with soaked bloodshot eyes.
Now it's emerged that the scene was completely unscripted, according to veteran actor Sam Elliott.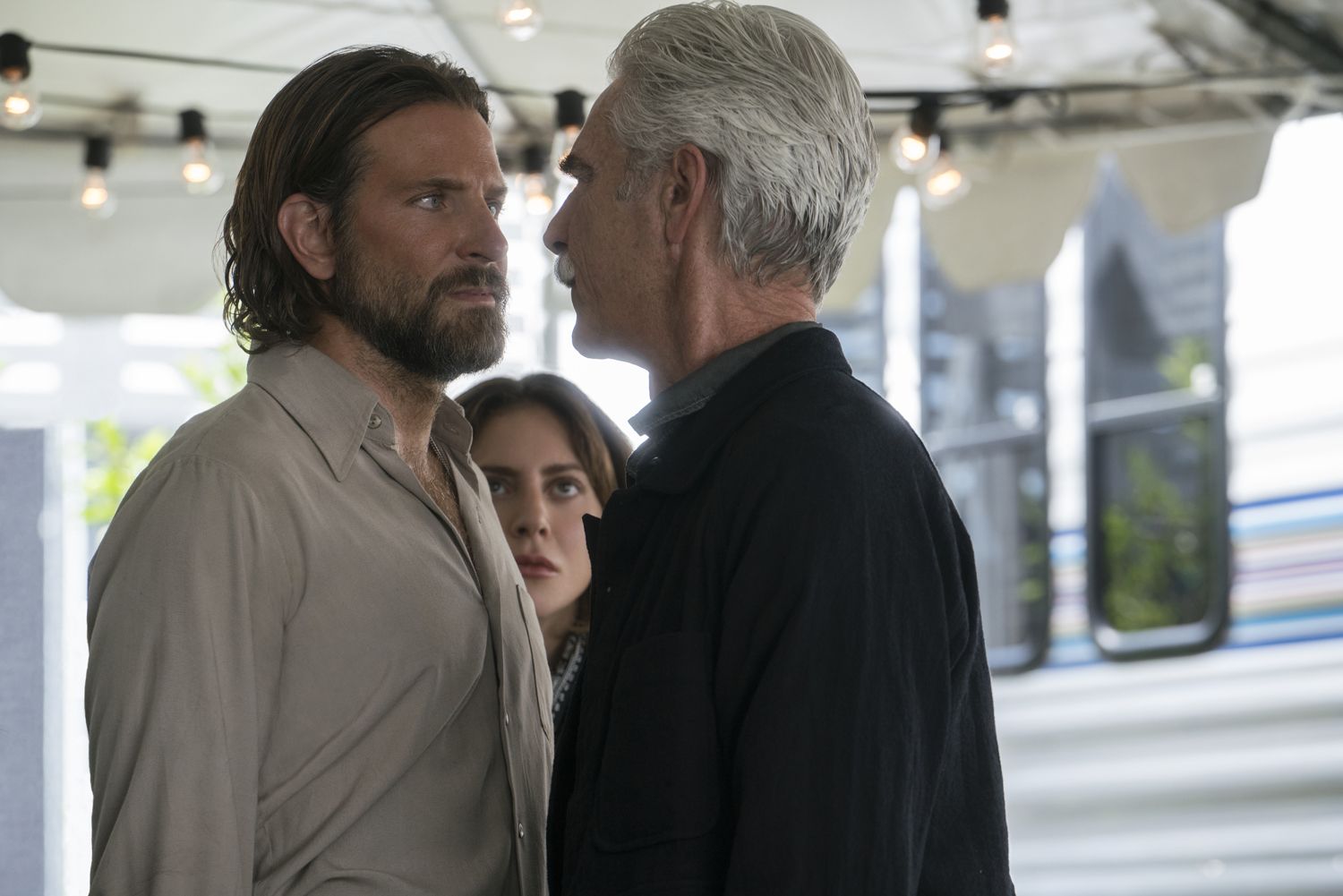 Elliott has spoken about the scene and speaks very highly of Cooper.
"We pulled into the driveway after having the words on the road, and then the door opened, and Bradley just stood there and he kind of hemmed and hawed and I wasn't sure what was going to come out of his mouth. I knew the gist of it, but I didn't really know what he was going to say. And then he said what he said, and shut the door, and was out of the shot. And somebody handed him a little monitor, and all the sudden he was the director," he says.
"I figured we were going to do another take. And he just said, 'No, man. We got it.' That was the first take. It's one of those wonderful moments that you get to have or you don't," Elliott said, describing the very first take of that powerful moment. "There were a lot of those moments in this piece, and it's because of Bradley's ability to create that environment, and give you the chance to get at that truth. He's a wonderful director."
To think such a powerful movie was, in parts, unscripted makes this movie an even bigger must-see.
See the official trailer below and don't forget to share this story with those people who would appreciate this powerful tear-jerker of a movie.