A woman says an attack at the hands of two unknown men which left her battered, bloodied and bruised was because she's gay.
Charlie Graham says this was the fifth homophobic attack she'd been subjected to, according to The Sun newspaper.
Charlie, who says she's never been violent toward anyone else in her life, was punched in the head from behind and after she fell to the ground she was then attacked.
She's shared pictures of her injuries on social media to show what she has to suffer for being gay.
Charlie was walking alone to meet to a friend in Sunderland, England, when the horrific incident took place.
She told the Daily Star: "It was very painful and I'm still in a lot of pain now having to take regular pain relief.
Panic attacks and anxiety attacks
"It has knocked my confidence back. I don't go anywhere by myself anymore. I only feel comfortable at my mum's house.
"I have panic attacks and anxiety attacks just thinking about going home in case they find out where I live and decide to come through the door, or I get attacked in my own home.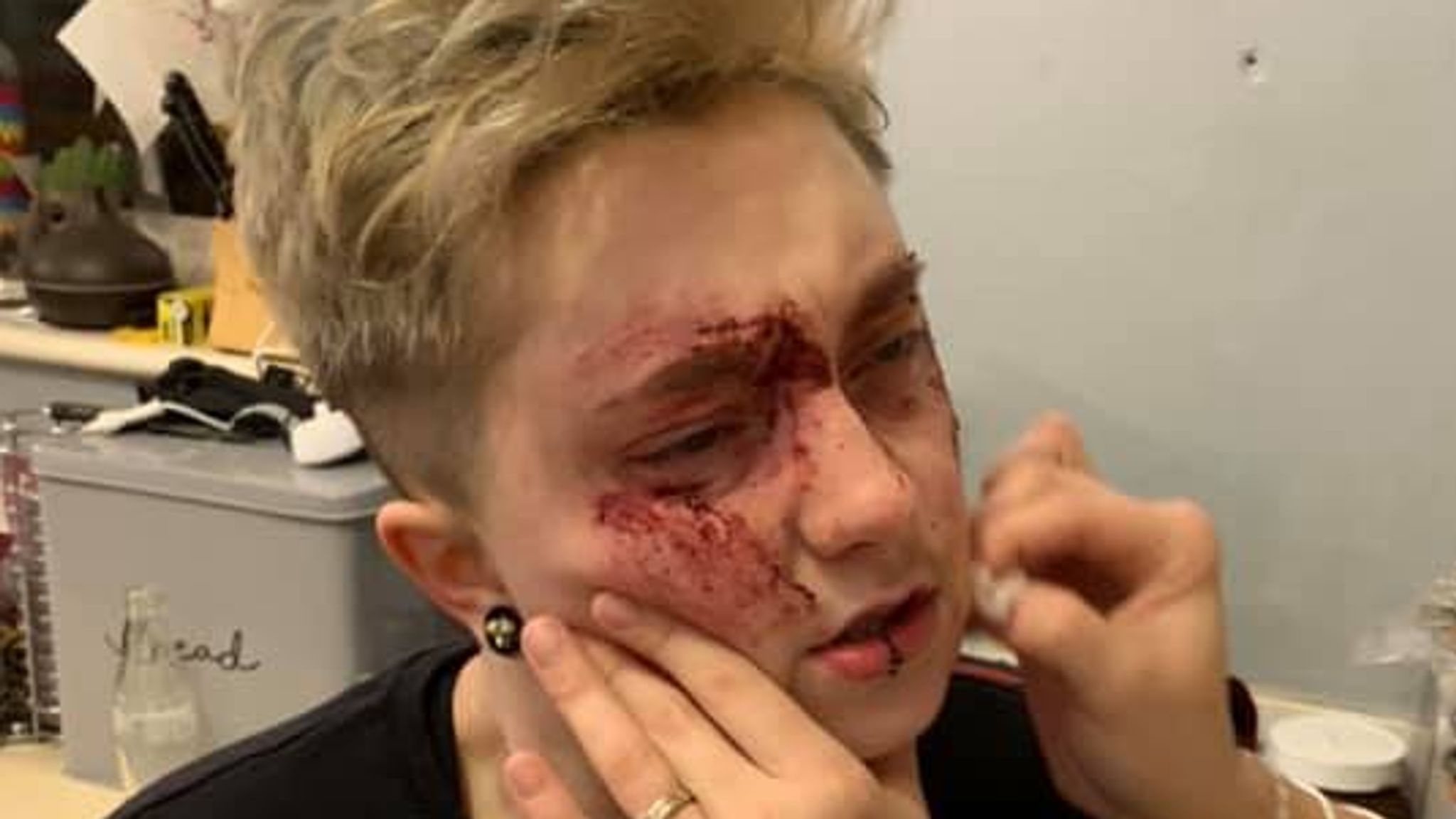 "I have had people threatening to come through my door and smash the windows in."
Charlie says instead of feeling proud of who she is, which we're all entitled to feel, she doesn't want to leave the house.
'It's my bad luck'
"In this day and age I shouldn't have to do that. It should be accepted
"It happens everywhere. It's my bad luck. I am not aggressive, or rowdy and I don't pick fights. I have never opened my mouth to anybody."
Police have confirmed that a woman aged in her 20s was subjected to homophobic abuse and assaulted by two men and are investigating.
We like to think we live in a time that is fairly accepting of everyone, but the sad truth is we still see endless hate crimes carried out based on people's race, background, religion and sexual orientation.
If we want to see a change, it's important that we shed light on these terrible actions.
And always remember: just one degrading word can have devastating consequences.
This is a disgusting act of cowardice and I hope they catch the two thugs responsible. Please share to show your support for Charlie.